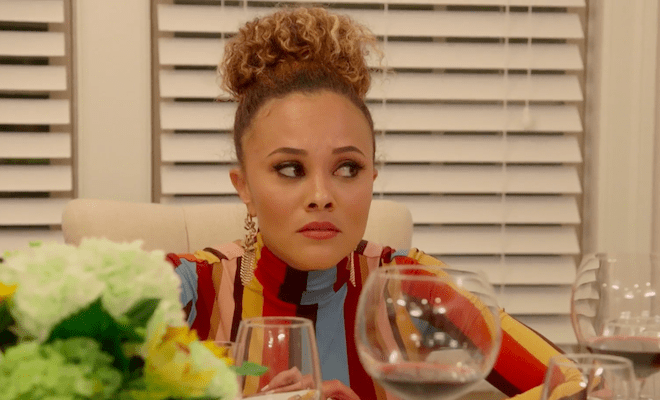 By: Amanda Anderson-Niles
On the latest episode of "Real Housewives of Potomac," things get much worse between Candiace and Ashley.
At Candiace's dinner party, Ashley confronts Candiace about what she's been saying to the other women.
As they argue, Candiace ends up wielding a butter knife in Ashley's face before tossing it at her.
Candiace also reveals her mother assaulted her as they argued at a friend's wedding.
Here's a recap of "S*x, Lies and Butter Knives."
Click next for the details.