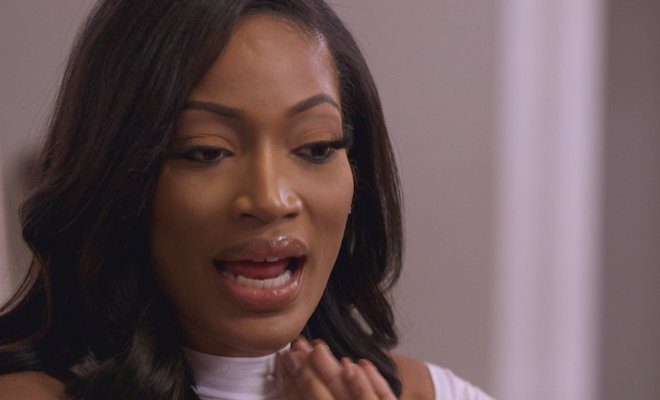 By: A.J. Niles
This week, Erica Dixon and Bambi escalated their cold war of sorts on social media.
Throughout the current season, Bambi has been not only responding to "Love and Hip Hop: Atlanta" fans on Twitter and Instagram, she's been calling out Erica Dixon over her co-parenting situation with Lil Scrappy.
Things escalated after the latest episode with Bambi openly placing the blame for the situation at Erica's feet.
Of course, Erica responded rather cryptically towards Bambi.
Now, Erica is throwing a jab right back at Bambi.
Click next for the details.