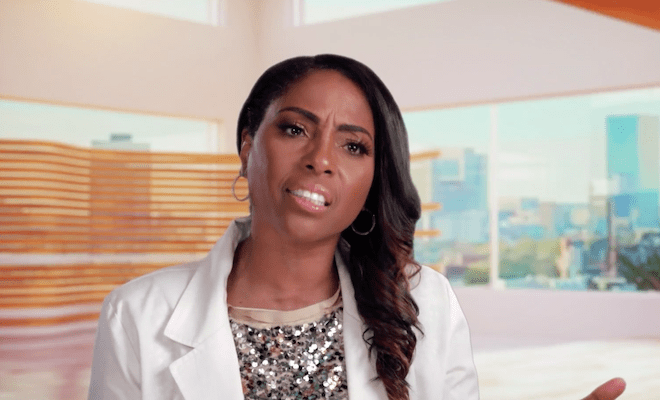 Season 7 of "Married to Medicine will be here soon.
In the trailer, Mariah Huq is still furious about the drug accusations.
After Quad Webb-Lunceford accused Mariah of doing coke, it was clear the two women will never be friends again.
Mariah denies the accusations when she reunites with the group.
Later on in the trailer, she has some tension with Dr. Contessa Metcalfe.
Contessa is also having some issues in her marriage. She believes her husband Dr. Scott Metcalfe turned the kids against her.
Dr. Simone isn't in a good place with Quad. They attempt to hash things out but Simone storms off.
Dr. Heavenly Kimes gets upset Dr. Damon Kimes goes to the strip club.
As for Dr. Jackie Walters, she loses her cool with someone in the group. It looks as if that person may be Toya Bush-Harris.
When Toya tells Dr. Jackie she's not being her usual self, Dr. Jackie doesn't back down.
Toya and Eugene Harris also run into another possible house issue.
And Dr. Jackie continues to struggle with trusting her husband Curtis Berry.
"Married To Medicine" returns September 8.
Check out the trailer below.