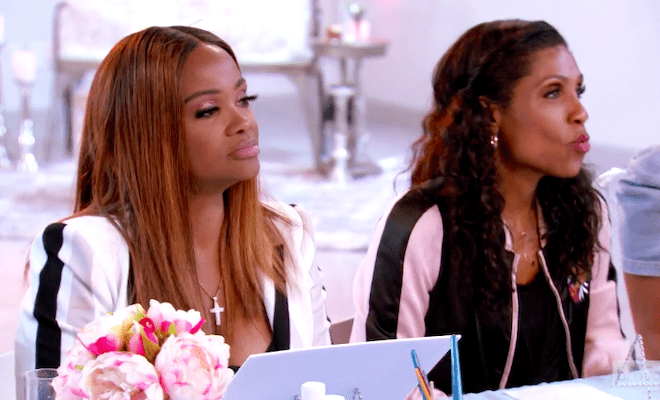 By: Amanda Anderson-Niles
"Married to Medicine" stars Dr. Heavenly Kimes and Mariah Huq are trying to be cordial on the current season. However, both have made it clear in green screen interviews that they still don't care for each other. Heavenly believes Mariah is a "low down dirty b*tch." And Mariah is certain Heavenly is a nasty person who doesn't respect boundaries.
In fact, things went south between them after Heavenly used Miss Lucy as a way to get back at Mariah. Eventually, Mariah clapped back by accusing Dr. Damon Kimes of cheating. She later decided against "bringing the receipts." During a "Watch What Happens Live" appearance, Mariah told Andy Cohen that she declined to take things further because she knew it was wrong. But Heavenly would deserve it though.
To no surprise, Heavenly had something to say in response on Twitter.
Click next for the details.