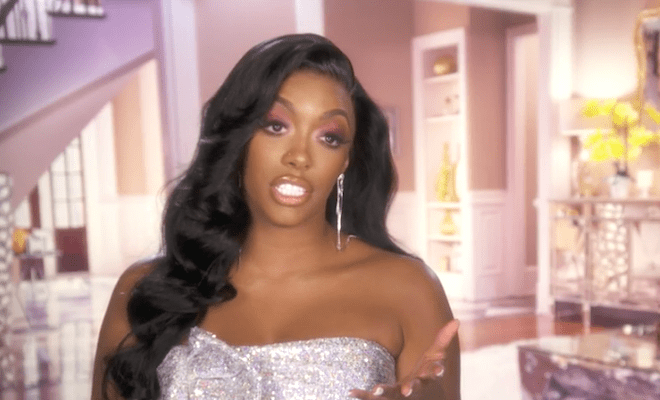 By: Amanda Anderson-Niles
On the season premiere of "Real Housewives of Atlanta," Kenya returns. And she's getting adjusted to being a new mother and wife. While she's been able to patch things up with Porsha, things haven't been so smooth with Marc.
Porsha is also having relationship problems. Bloggers have been reporting that Dennis has been unfaithful. After the rumored mistress denies the reports, Porsha reveals that she knows for a fact Dennis cheated with someone else. And she's struggling to process it.
And Eva upsets Kenya when she says she's not comfortable enough to bring her kids around.
Here's a recap for "The Moore the Merrier."
Click next for the details.