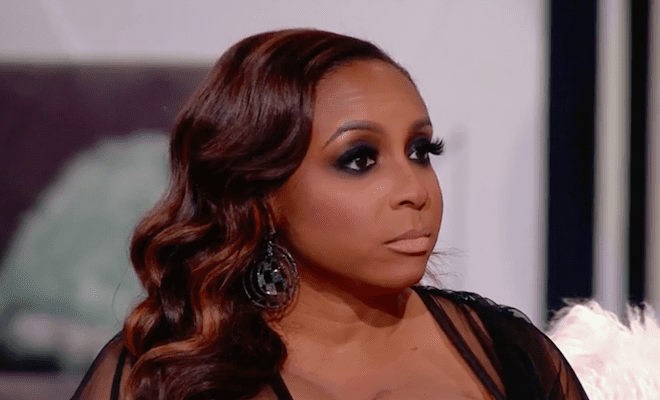 "Married to Medicine" fans are excited about the reunion. According to the preview released, Dr. Simone Whitmore and Dr. Jackie Walters are not in the best place. And their friendship isn't what it used to be.
Simone also fell out with Heavenly. Heavenly thinks Simone is a "flip-flopper" but Simone feels like Heavenly crossed the line with the comments she about Cecil and their marriage. While Heavenly questions Simone's loyalty, she remains loyal to Jackie. So she decided to take Buffie on at the reunion for Jackie. After Buffie came for Heavenly's dentures, Heavenly came for Buffie's weight. And plenty of fans of the show feel like Heavenly was dead wrong. They also think she's being a hypocrite since she's struggled with her weight in the past.
After an Instagram user called Heavenly a hater and said Heavenly shouldn't call Buffie fat since she herself was overweight in her past, Heavenly disagreed. Check out the screenshot below.