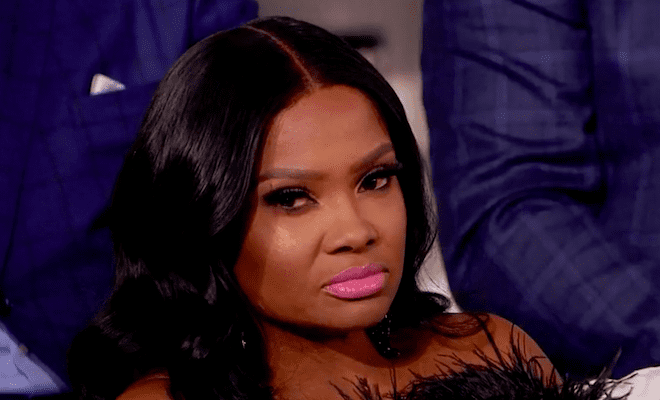 By: Amanda Anderson-Niles
Mariah Huq has always been open about her struggles behind the scenes as the creator of "Married to Medicine." Even though she's an Executive Producer, she feels she doesn't get the respect she deserves. But many of her cast members don't have any sympathy. This is especially true of Dr. Heavenly Kimes. And that isn't a surprise since both women have clashed a lot over the years.
Recently, Mariah put up an inspirational message about women having to fight hard for a seat at the table. Heavenly then decided to throw a jab. Even though fans of the show felt Heavenly was wrong to use an inspirational message to throw some shade, Heavenly has doubled down.
She told a follower that Mariah did not give her a seat at the table.
Click next for the details.