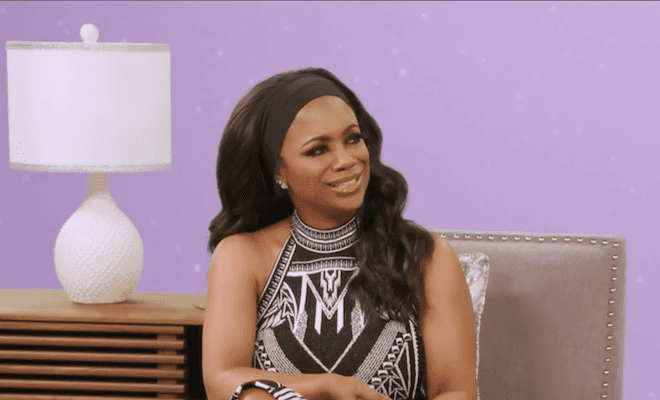 Kandi Burruss has made it clear how she feels about Phaedra Parks. She wants nothing to do with her. And if she ever comes back, Kandi says she will quit "Real Housewives of Atlanta."
This is one of the main reasons why Phaedra has not been asked back.
And NeNe Leakes is over it.
During a YouTube Live session, NeNe said Phaedra should be able to come back since Kandi enjoys watching everyone else beef on the show. In NeNe's opinion, Kandi needs to stop running from Phaedra. Phaedra brought a lot to the show, and the show would be performing much better if Phaedra was back.
NeNe also believes Kandi enjoys seeing her go back and forth with Kenya Moore, but she refuses to go toe to toe with Phaedra on RHOA. And NeNe thinks this is very hypocritical of Kandi.
She also said it's hypocritical for Kandi to tell the other women to not drag Kenya for her strained marriage when Kenya has been critical of everyone else's marriages. NeNe said Kenya dragged Porsha, Phaedra, and Kim Fields about their marriages. She even called Kim's husband gay. NeNe also said Kenya accused Porsha of just being Kordell Stewart's beard.
And she had things to say about Christopher Williams' marriage. And as of late, Kenya was critical of Tanya Sam's relationship as well. So why should Kenya get a pass?
As far as Kenya's threats about the reunion, NeNe is ready. And she's not going to back down.
Check out the video below.