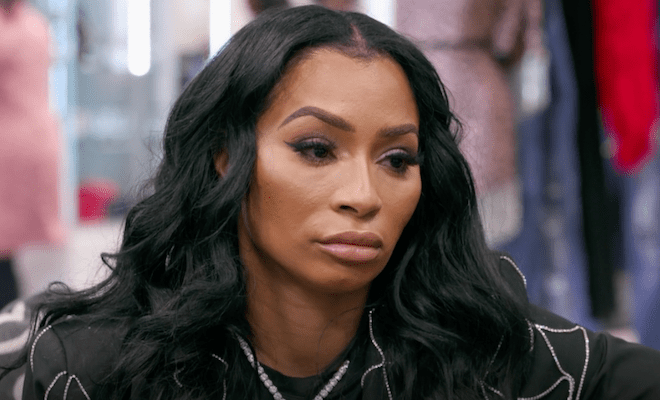 By: Amanda Anderson-Niles
"Love And Hip Hop Atlanta" star Sierra Gates is facing jail time. And it's all because Shooter's baby momma accused Sierra of assaulting her while she was pregnant. And it was alleged this took place at the funeral for Shooter's son. Karlie Redd was there and she said she would testify that this didn't happen. This comes after Shooter refused to testify on Sierra's behalf.
When it was time for the first day in court, Karlie showed up too late. So she wasn't able to testify.
This angered Sierra, so she attacked Karlie at her party.
On the upcoming episode, it's revealed that Karlie is considering pressing charges.
Click next for the details.