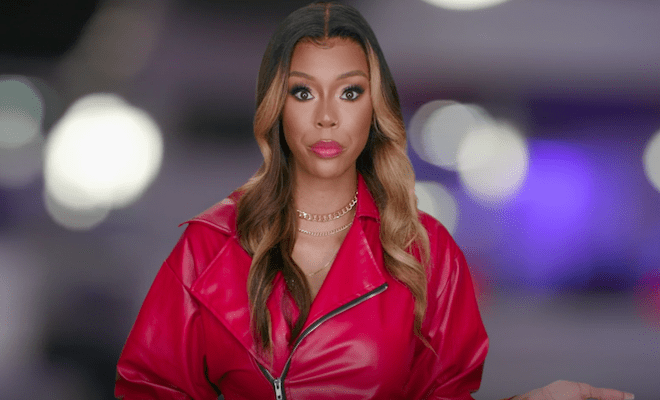 By: Amanda Anderson-Niles
"Love And Hip Hop Atlanta" star Bambi is not feeling LightSkinKeisha. She said her issue stems from the fact that Keisha got with Coca Vango while he was dating Bambi's friend. And what made it even more scandalous, according to Bambi, was the fact that Keisha was also cool with Bambi's friend when all this went down. So Bambi feels as if this means Keisha is someone who can't be trusted. And she's not interested in being friendly towards her.
Some fans of the show have expressed that they think Bambi is being hypocritical. One of their main reasons is they recall Bambi being in a hot tub with Kirk and Benzino years ago. But Bambi said that she didn't know Kirk or Rasheeda when this happened. And she was there with Benzino, not Kirk.
Some viewers also believe Bambi may have messed around with Scrappy while he was in a relationship with Erica. Well, this opinion is irritating to Bambi. So she addressed it on social media recently.
Click next for the details.