Candiace Dillard is proud of the fact that her mother has been able to help her so much financially. And while she sees that as a good thing, some of her critics do not. They actually think Candiace is too spoiled.
After someone called Candiace a "spoiled brat," she decided to hop on Twitter and clap back.
She feels a lot of people wish they could have her life.
Check out the screenshot below.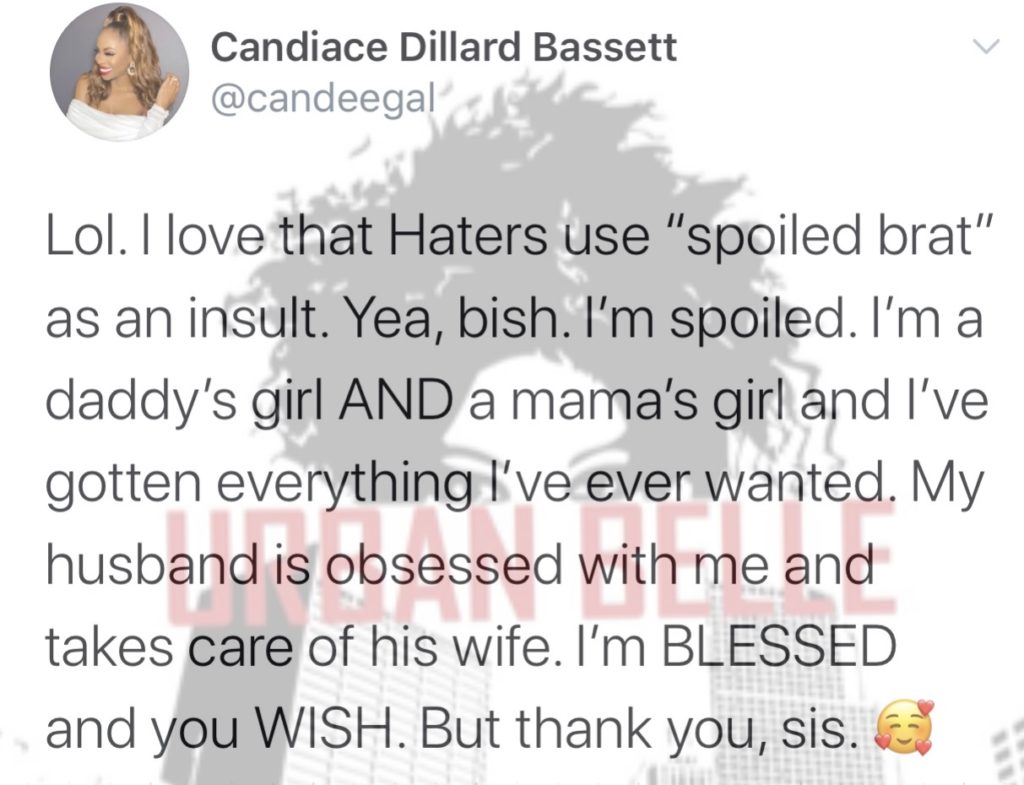 Someone replied to the tweet and said Candiace has internet courage and she should be careful since Monique Samuels put hands on her and Candiace did nothing but file charges. They also said Candiace lacks street smarts and should hush before she gets assaulted again by a stranger. Candiace responded and threw a jab at Monique's upbringing.