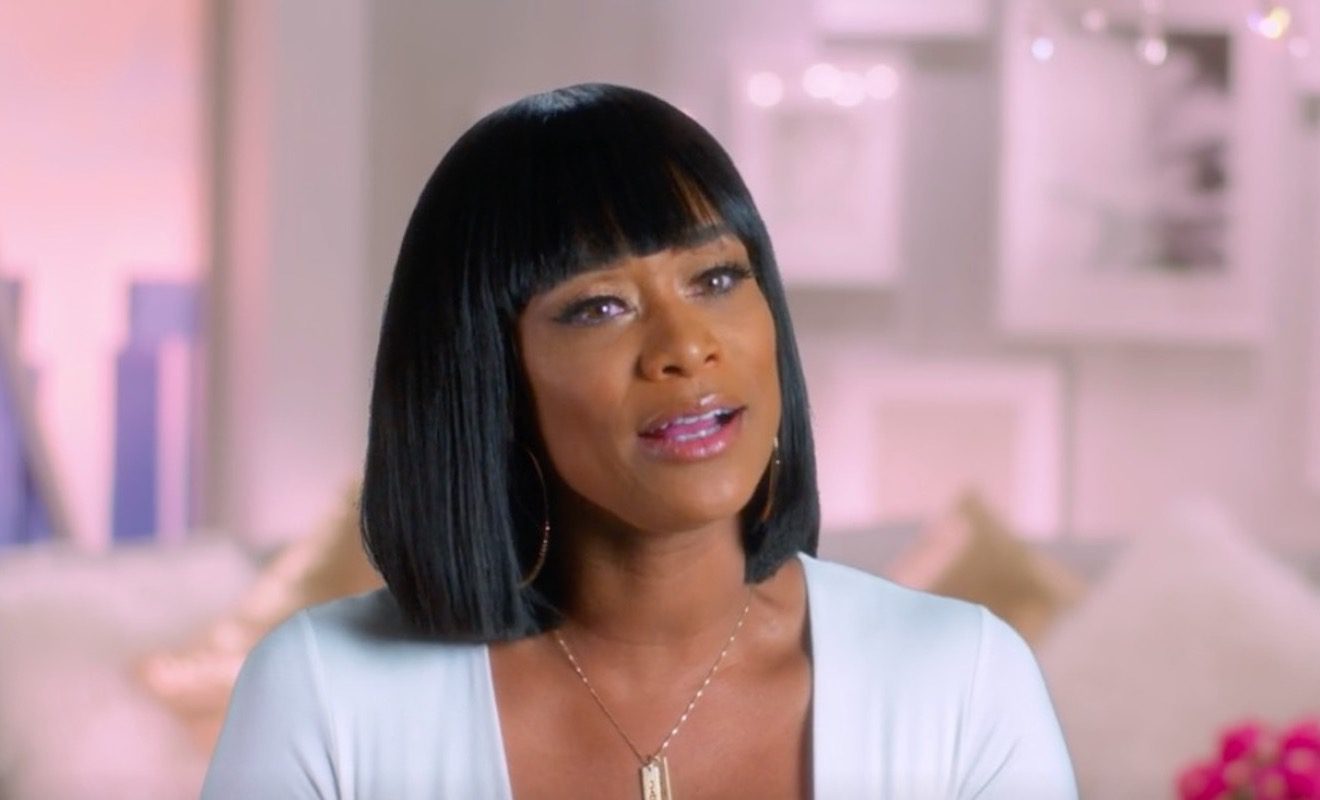 After quitting "Basketball Wives," Tami moves forward.
Tami Roman may no longer be on "Basketball Wives," but she's staying very busy with her acting career and podcast, "Bonnet Chronicles." After giving her unfiltered opinions on the altercation that took place between "Real Housewives of Potomac" stars Candiace Dillard and Monique Samuels, the topic of the latest episode is about cheating.
Tami and her husband Reggie Youngblood both have their thoughts on the topic. And Reggie revealed that he's only cheated once, and he did so while he was in college.
Reggie makes controversial comments on the podcast.
While discussing cheating in a past relationship, Reggie used the word b*tch multiple times. And this offended some of Tami's supporters. Reggie said, "Like I said, I always had b*tches. B*tches always threw themselves at me so that's not the problem. That's not the issue."
In response to this, Tami said, "Reggie, ain't nobody trying to say you didn't have b*tches, honey."
Reggie continued, "No, I'm just trying to let you understand why cause I know I said about the guys that never had b*tches and then they start getting attraction from them because of they status and then it change, you know they go crazy. That's why I said that. I ain't gotta prove nothing to anyone."
He then broke down what happened, "Well, this what happened. This was when I was in college, right? We going out on the weekends, whatever. It was a little regular little b*tch in the club. I'm just like I had been faithful up to that point. Like I didn't even want to cheat but my young dumb a*s, I'm like, 'Let me see if I still got it.'"
You can check out the video here.
Tami responds to the criticism over Reggie's comments.
After some of Tami's supporters began to call out Reggie for this on social media, Tami responded on Instagram. And she wanted to make it clear that she did have a conversation with Reggie about using the word.
In response to a follower who complained, Tami wrote, "oh this was addressed, believe me. He doesn't usually say the word so even I was shocked at how many times ??‍♀️  but we did discuss it."