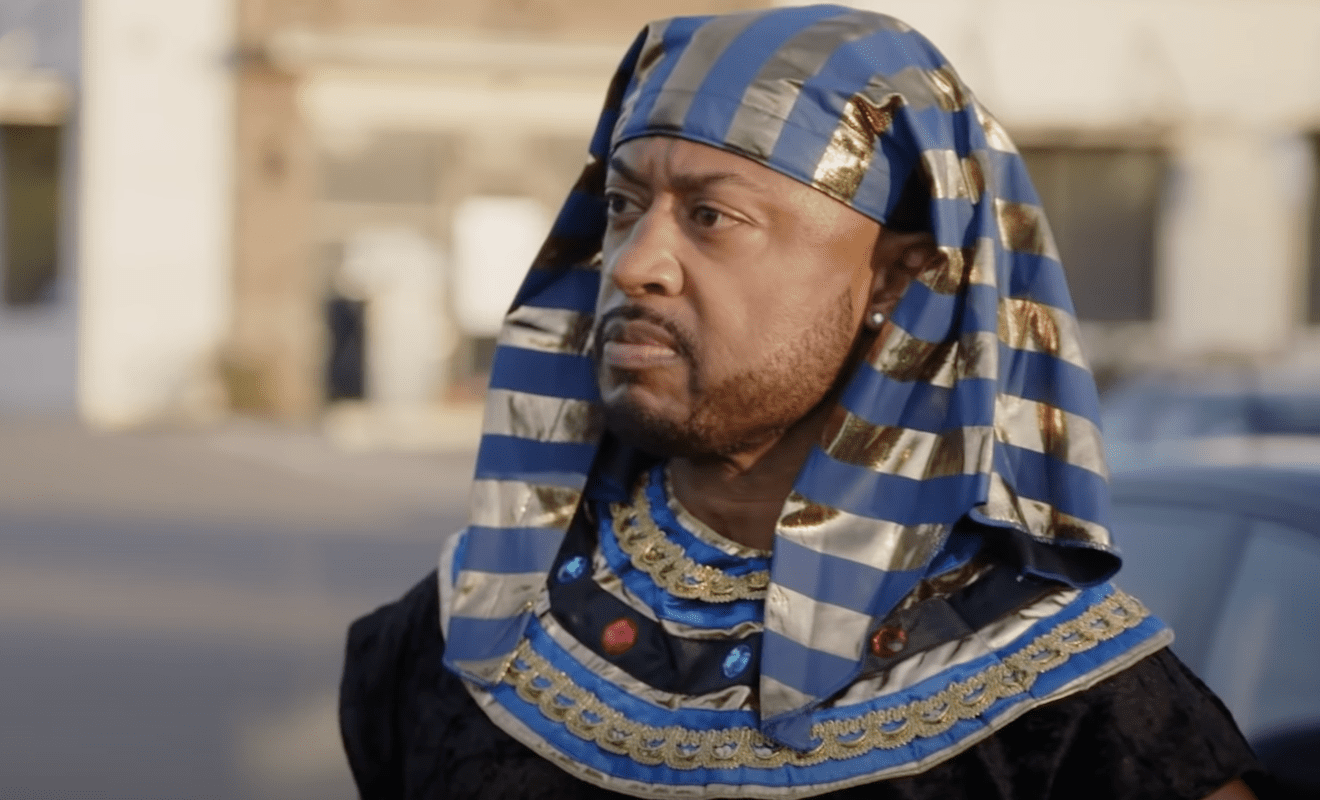 Wanda brings up Martell's dirty laundry in front of everyone.
The episode begins with Wanda and Martell clashing. As Destiny pulls Martell away, LaTisha chases Wanda down to Melody's car. Wanda tries to talk to Melody but Melody isn't interested.
In his interview, Martell says he's "partly" responsible but Wanda needs to take responsibility. Interestingly enough, LaTisha is going off about Wanda even saying anything about Martell and Melody's drama. Lastly, Melody just seems to be over it all.
Eventually, LaTisha, Martell, and Wanda come back to the party and Wanda's still on the confrontation. Kimmi has had enough and Jaylin is uncomfortable as Kimmi and Wanda go back and forth. Kimmi says Wanda was an uninvited guest for a reason. Wanda openly calls out Martell for getting his mistress allegedly pregnant, shocking everyone. So Martell decides to leave.
Marsau and Kimmi are on the same page.
The next day, Marsau decides to check in on Kimmi regarding Wanda's antics during Jaylin and Maurice's graduation celebration. Kimmi tells Marsau that Wanda's not invited to any event she hosts. Marsau feels LaTisha needs to nip this in the bud now and check Miss Wanda for the mess she stirs up.
Meanwhile, Destiny meets up with her friend Jessica for a voting drive. Destiny wants to set up a Halloween event near her shop as a way to bring out the community. Martell stops by to apologize and talk to Destiny about his recent antics. He says he shouldn't have acted the way he did. However, he felt he need to check Wanda and wished Melody did the same. This turns into a heated conversation about Melody. Martell tells Destiny Melody cheated on him years ago and she's publicly stopping his money-making ventures.
But Destiny defends Melody. Martell tells Destiny that as she progresses in her marriage, she'll understand what he's saying, specifically about not understanding her "role." Destiny responds, telling Martell he needs to lead by example.
LaTisha's angered by Kimmi's comments.
Later on, Marsau is home while LaTisha is folding clothes, complaining about their current house. Next, Marsau brings up his conversation with Kimmi. He tells LaTisha that Kimmi had a major issue with Wanda showing up to her son's event and showing out. This makes LatTisha angry because they feel she was wrong to even invite Wanda. Her anger grows when he says Kimmi sanctioned Wanda from showing up to any events.
In response, LaTisha says this is wrong and Kimmi is showing her true colors. However, Marsau agrees with Kimmi and wonders why LaTisha is willing to throw away a friendship over Wanda's behavior. But LaTisha feels Kimmi crossed the line. Marsau advises LaTisha to not make a bad decision right now and that this is a defining moment in her friendship with Kimmi. He also brings up the chances LaTisha gave Melody multiple times. He also advises LaTisha to not talk to Kimmi about this during Kimmi's podcast appearance.
Marcus is in Huntsville, helping Melody settle in and help in sprucing up the new home. As they're pulling up the carpet in one of the guest rooms, Melody tells Marcus she feels at peace now. Marcus doesn't want to see the kids get hurt by Martell's antics. But Melody tells Marcus about Martell's antics, including hearing Martell tell the kids about Marcus' s*xuality. Although Marcus is married to a man and open with his s*xuality, Melody's furious that Martell spoke about it negatively around the children.
So Marcus says he'll try and talk to Martell about his behavior at Destiny's event.
LaTisha confronts Kimmi.
It's finally time for the recording of LaTisha's latest episode for her podcast. Destiny shows up first and they talk about what happened with Wanda at Kimmi's event. Kimmi walks in a little later and gets a lukewarm welcome. It's at this point Kimmi realizes this is going to be a "long podcast."
However, the podcast gets off well. Destiny talks about giving birth during the pandemic as she was considered high-risk. For Destiny, her son had to be birthed over 3 weeks early due to complications from her high-risk pregnancy.
Next, Kimmi talks about Jaylin and Maurice graduating during the pandemic. Jaylin couldn't have a normal graduation due to the pandemic. Unfortunately for Kimmi, this conversation turned to Wanda's antics at Jaylin's celebration and how Kimmi seemingly sanctioned Wanda from any events.
LaTisha says they're family and family invites family to each other events. Also, she feels frustrated Kimmi would talk to Marsau about Wanda instead of her. Kimmi says she's not fully sanctioned. However, she's going to pick and choose the next event Wanda will be invited and Wanda didn't belong at that event. Melody and Martell were at that event and it wasn't her place to show up and cause drama.
LaTisha brings up how Kimmi rudely greeted Wanda when she walked into the event. Destiny openly wonders why she didn't leave at this point.
Kimmi brings up the fact that Marsau brought up the event and he feels the same way Kimmi does about Wanda's antics. Next, Kimmi's last conversation from earlier in the season was brought up and Kimmi says nothing was resolved at that point. LaTisha says she feels like she's in the middle of her and Wanda and it all stems from how Kimmi didn't fully have LaTisha's back against Melody.
At this point, Kimmi is ready to move on. Destiny notices and wraps things up.
A heated exchange occurs between Marcus and Martell.
It's Halloween and Destiny's hosting her holiday voting drive. Martell showed up with the children, expecting the event to be conflict-free. Cedarric and his wife greet Martell as they're dressed as baristas. LaTisha and Marsau showed up next. LaTisha dressed up while Marsau wore his gear he wears on construction sites. At the event, Cedarric convinces Martell and Marsau to attend a camping trip.
Everyone's shocked to see Marcus dressed in the same ancient Egyptian costume as Martell. Melody didn't show up and Marcus takes the time to confront Martell. Things get intense in a hurry when Marcus brings up how the kids asked his husband if he could be their daddy. Martell tells him if he says it again, he'll physically attack him.
Before things escalate, Martell walks away.
What are your thoughts about the episode?
View this post on Instagram