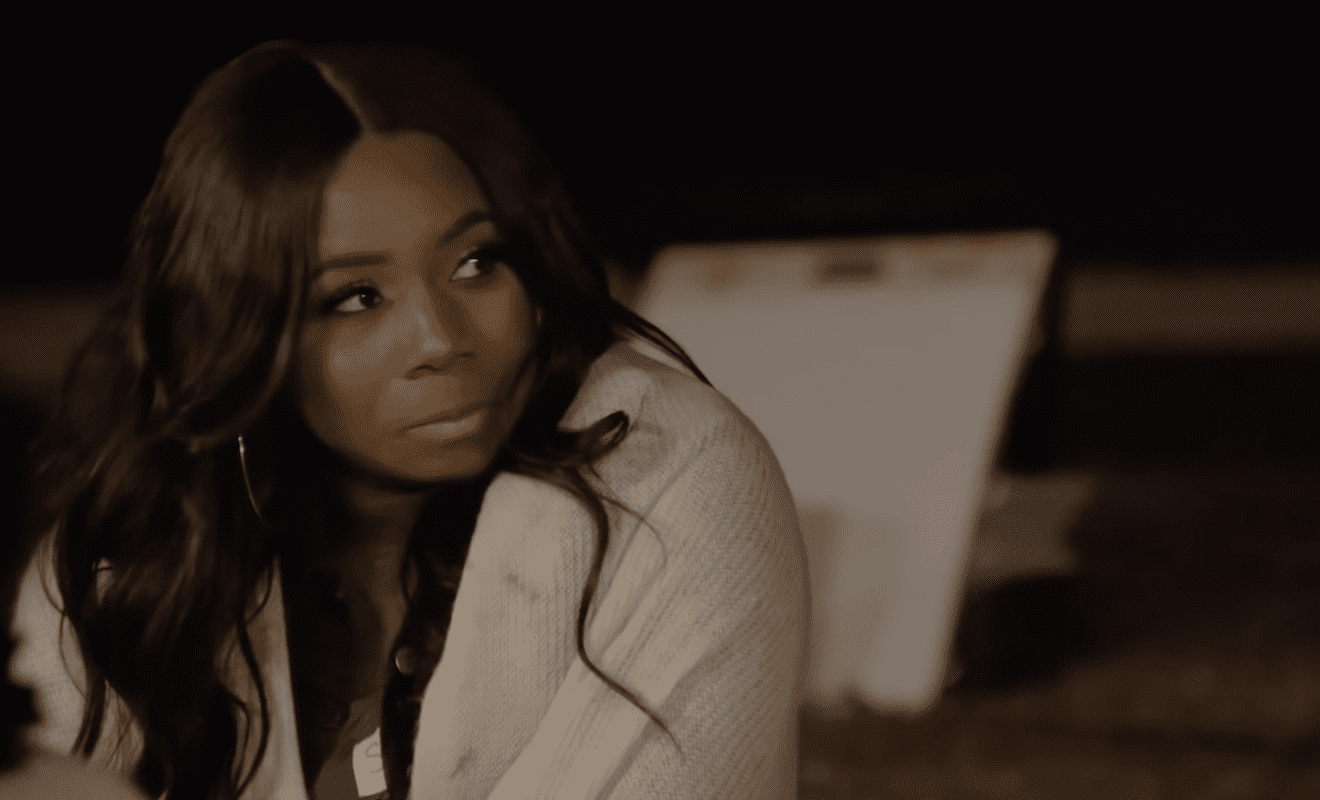 Martell visits Marsau.
Marsau's with his architect Andrea at Blaque Cigar Bar and strip mall. He's looking to also open a brunch restaurant with Andrea's help at a nominal cost. Martell stops by to check on Marsau. Of course, Martell breaks the news that the "Comeback Group" land can't be sold. This will impede Marsau's process of constructing the multifamily homes Chris asked him to build.
This leads Marsau to tell Martell he and Melody need to hit rock bottom so they can finally move forward. Marsau hopes this entire ordeal will lead Martell to become a better man. Lastly, Marsau invites Marsau to Blaque's soft opening.
Marlene reveals details about Martell's baby.
The next day, Melody's at home cooking when Marlene stops by for a visit. The divorce is affecting their families including the kids and Marlene and Melody acknowledge the family is broken. Marlene's asked Melody if she's cheated on Martell and she says no because she moved out of their house and was done with their relationship. She also says Martell was leading a double life with a woman for 5 years.
Marlene says Martell needs to think about what he's doing when Melody tells her Martell is threatening to fight for full custody. This leads to them talking about Martell's newest baby. Melody learns Martell's having a boy.
LaTisha sets up a dinner date.
Later that night, Marsau and LaTisha are at their office and LaTisha has them dressed in their best 9-5 attire. Outside their office, LaTisha has a romantic dinner for two inside a private bubble. During dinner, they talk about their relationship. Marsau tells LaTisha he wants her to stand back and take care of the home. But LaTisha's concerned about what she'd have to do financially should something happen to Marsau.
Next, LaTisha tells Marsau about Destiny's girls' trip. LaTisha's going to attend but will be cautious as Melody's going. Marsau agrees.
Martell and Melody are out in public exchanging the kids. It's Martell's time to take them but before he leaves, he wants to talk to Melody. An annoyed Melody stays and listens. She's upset that she can't live in Atlanta. This frustrated Martell because he feels the kids were being spoiled when they were with Melody and her brother Marcus.
Next, it comes up Martell filed the paperwork for full custody. This leads to another argument between the two. Melody ends the argument, congratulating Martell on having a son with Arionne.
Maurice calls a meeting called a family meeting of sorts with Kimmi and Jaylin. Maurice is disappointed Jaylin hasn't discovered his entrepreneur-like mindset even though he has a job. During the meeting, Jaylin says he really doesn't have a passion for entrepreneurship. Kimmi says it's Jaylin's decision but Maurice still persists Jaylin does something to find that passion.
Jaylin says he's got to do it his way, taking Kimmi's and Maruice's advice and Maurice says he's proud of him.
LaTisha and Melody clash during the girls' trip.
It's time for the girls' trip and Destiny greets Kimmi and Melody at their compound for the weekend. LaTisha is late and they'll see her later in the evening. Eventually, LaTisha shows up. LaTisha says it's kind of a weird vibe to see them having a good time without her.
Eventually, Destiny sets up a game of Twister as an ice breaker and LaTisha wants to change outfits, which irritates Melody. Despite this, the game goes well and Kimmi's hopeful this means their night will be drama-free. Next, Iama shows up to lead a talk between the ladies. This pleasantly surprises Melody, who feels their time is in good hands. Kimmi and LaTisha are confused about this experience.
Their talk begins with the ladies speaking about their intentions with this conversation. Melody's intention is to remove the lack of trust and replace it with trust between all of them. Meanwhile, LaTisha is open to whatever path they'll take. During their talk, they open up about their parents and Kimmi continues to feel hopeful about this process. As they continue their talk, the positive feelings flow.
Things get tense when Kimmi and Melody address their disagreements. In their latest exercise, Melody hands LaTisha a card that says "Misunderstood." She explains how their disagreements began with a perceived misunderstanding. LaTisha says she feels Melody's explanation feels like "bulls***."
LaTisha's response eroded the process everyone made. She says Melody blamed her and Marsau for the deterioration of her marriage to Martell. This stems from Melody telling LaTisha that Marsau cheated on her. LaTisha believes Melody lied but Melody doesn't back down.
Destiny tries to speak up but it's of no avail. Melody gets up and leaves, saying that no progress will be made because LaTisha refuses to move forward.
What are your thoughts about the episode?