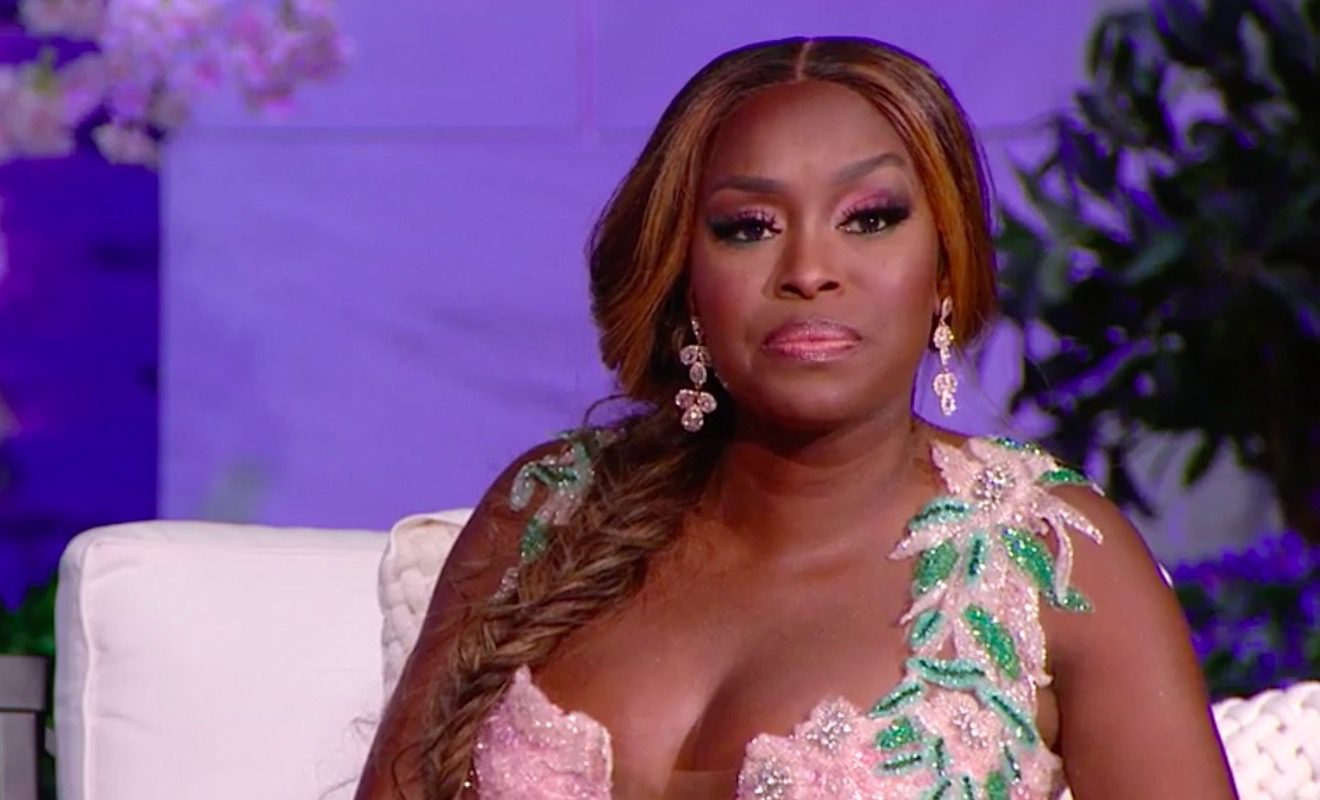 Quad Webb has more to say to Dr. Heavenly Kimes.
Dr. Heavenly Kimes is someone that easily gets the label as the shadiest on "Married to Medicine." She delivers verbal jabs so much that she doesn't always remember what she said. This is exactly what happened at the reunion for season 8. Andy Cohen read a question from a viewer in which they asked Heavenly how she felt about Quad Webb buying a house since she has no husband or kids to love her.
Heavenly couldn't recall saying this. But producers were able to replay the scene of her saying this to blogger Funky Dineva.
In response to this, Quad tells Heavenly, "But you do know I have many people who love me, Heavenly? Including you." Heavenly said yes and she went on to tell Andy that she actually said much more during her moment of anger with Quad, "I said a lot more sh*t than that."
Check out the preview below.