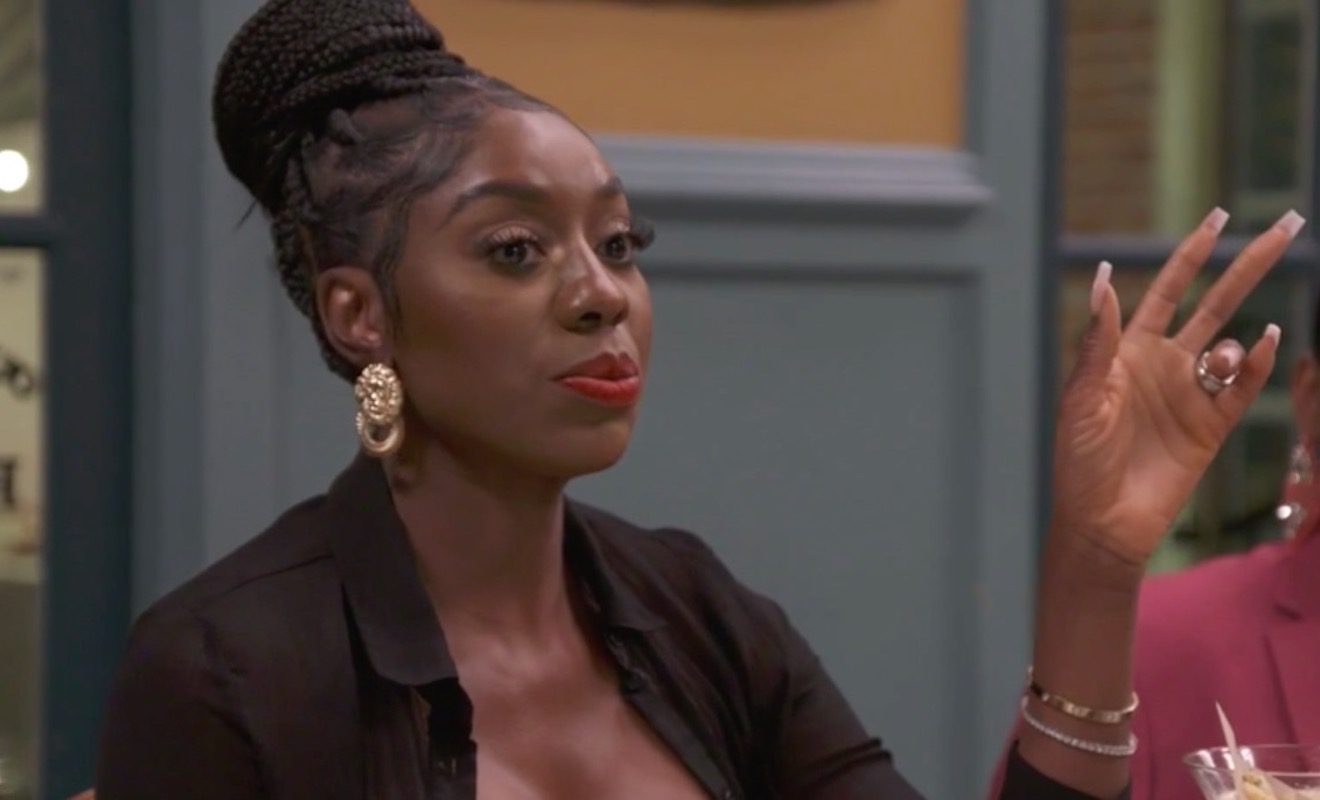 Wendy Osefo's truce with Karen Huger caused tension with Robyn Dixon and Gizelle Bryant.
"Real Housewives of Potomac" star Wendy Osefo was on great terms with Robyn Dixon and Gizelle Bryant during the previous season. In fact, all three ladies supported Candiace Dillard after she was assaulted by Monique Samuels. However, things have changed. On the current season, the tension is thick. And it started after Wendy made peace with Karen Huger. Originally, Wendy's issue with Karen was Karen acted like they hadn't already met. Plus, they were on the same board for a nonprofit organization. Regardless, Karen said she didn't know Wendy. But she was open to getting to know her. That happened, and Wendy spoke up when she felt Robyn and Gizelle were ganging up on Karen at her event.
On the upcoming episode, Gizelle and Robyn will tell Wendy that they feel she's changed a lot. And they question if the changes have anything to do with the work she had done to her body.
However, it's Karen who defends Wendy. Plus, Wendy explains that successful and educated women shouldn't be put in a box.
Click next for the details.