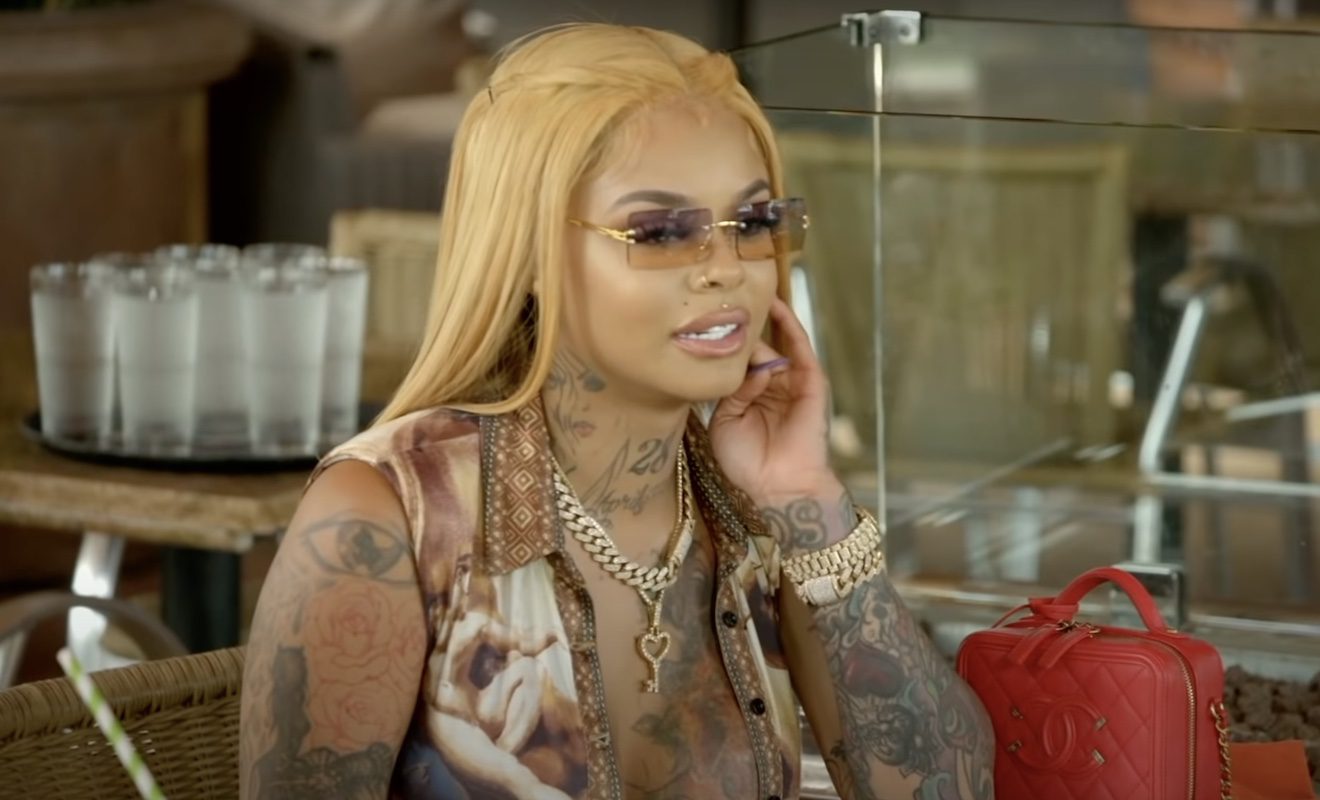 The producers upset KP and Tim.
KP and Tim discuss the blowup that happened at the staff dinner. Tim was shocked that Star would go all the way in on him like that. As for KP, he just wants the whole staff to be like a family. They must stay on the same page and not fight with each other. 
Their conversation is cut short after the show's executive producer tells them they weren't successful when they tried to get permission from the city to film the show in the shop. In fact, they were told that the ordinance doesn't allow for any tattoo shop to be run in Compton. 
Both KP and Tim get upset with producers for going behind their backs to do this. The city has a new mayor, and they needed to be there to talk to those in charge. That's the only way to get the mayor to agree to them being in Compton. So now KP has to see if his dad can get things worked out since he has so many connections in the city. 
Star feels Tim crossed the line, however, she did overreact.
Lemeir opened up a new food truck business with his mother. It's a Philly cheesesteak truck. He named it "College Boy Cheesesteaks," in honor of his deceased brother who passed away in a motorcycle accident. 
Star invites the other ladies to a spa date. She regrets getting so angry at Tim. However, she didn't like how he was talking to her. And it wasn't cool that he accused her of barely working and only coming around when the cameras are rolling. 
They change the subject and Alana reveals her boyfriend is actually locked up. It's at this moment that Star confirms she recently met up with Alana's mom. And she's worried that Alana may be focusing more on her boyfriend than her career. 
Tim doesn't think he was wrong.
Lemeir talks to Barbie and Danielle about his conversation with Nessie. He didn't check on her after her breakup with Ken because it seemed like she was fine according to her social media posts. And at the time he had his own issues he was dealing with. But he does care about her feelings and he should have checked on her.
KP catches up with Tim and their friend Armani. Apparently, Star contacted Armani about her blowup with Tim. She feels like Tim needs to learn how to talk to women. And although she took things too far, he shouldn't have spoken to her the way he did. 
Regardless, Tim feels he only told the truth. In his opinion, Star is only around when it's time to film the show. And they need someone who really believes in the IAM brand.
Star and Tim hash things out.
Alana confronts her mother for going behind her back and venting to Star. She thinks her mother is being judgmental but she continues to be honest by telling her mother that her boyfriend is in jail. At this point, her mother is washing her hands of the whole situation. And although she wants Alana to hang around better people, the more she tries to give Alana advice, the more Alana wants to distance herself.
KP and the crew take a trip to the Vatican Studios. It's a legendary tattoo studio that he feels will help inspire the others as they work on taking steps to get the shop back open. Everyone is surprised when Alana shows up since they haven't seen her in a while. 
Star isn't invited because KP isn't ready to be around her again as of yet.
Interestingly enough, Star shows up at the surprise birthday event the crew put together for Alana. And she and Tim make peace. 
What are your thoughts on the episode?
"Man, why and how the f*ck is Star here?" ?

Would YOU accept Star's apology? #BlackInkCompton pic.twitter.com/hf9XQW5t1a

— Black Ink Crew (@BlackInkCrew) March 15, 2022