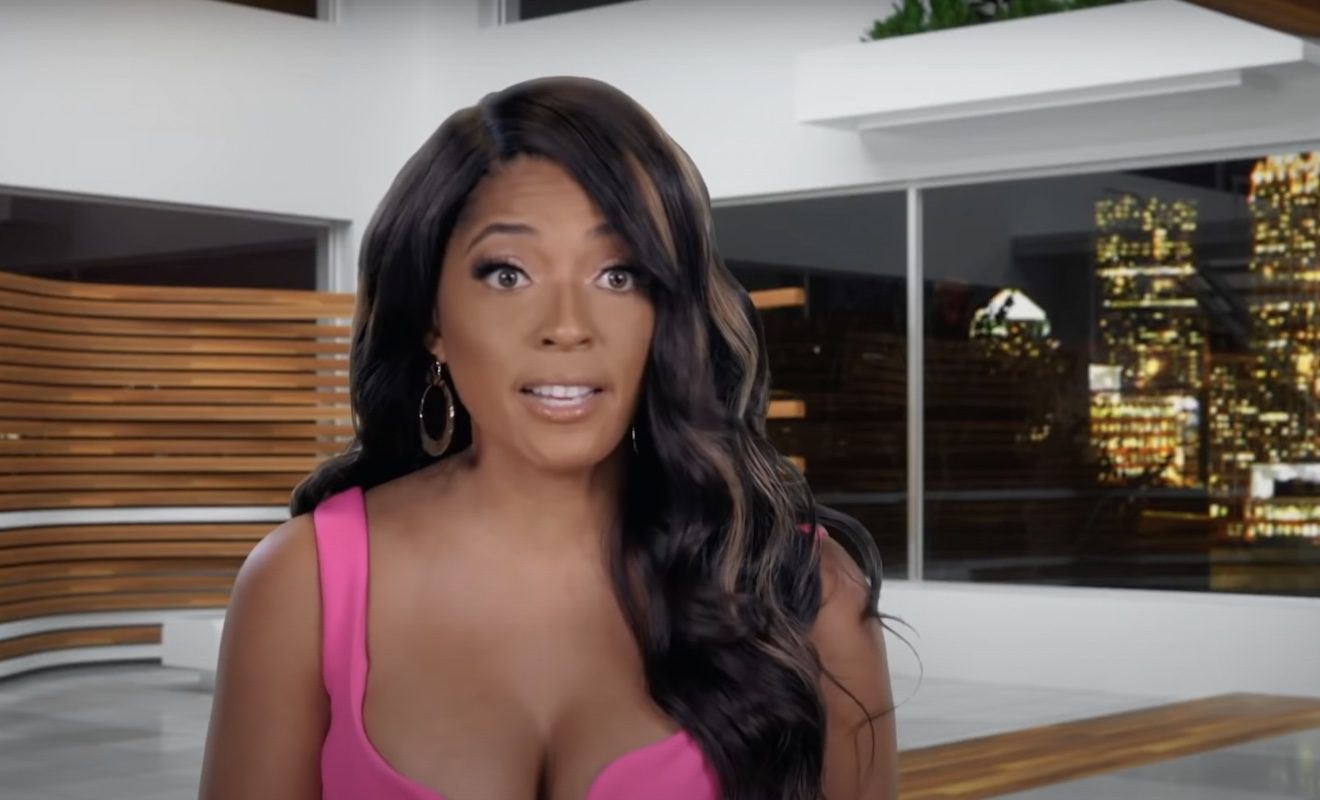 Toya Bush-Harris had something to say in response to Dr. Heavenly Kimes' tweet about being backstabbed.
There has been a lot of gossip and speculation about the upcoming season of  "Married to Medicine." However, a lot of fans have been discussing the physical altercation that took place during filming. Dr. Heavenly Kimes confirmed that it did happen although she wouldn't confirm who was involved. But she did say she didn't fight. So fans have been looking for clues to point them in the right direction so they can figure out who got physical.
In the meantime, Heavenly has been discussing being betrayed by a friend quite a bit on social media lately. 
Heavenly's recent tweet really got the attention of some fans, too. The message she posted reads, "It's not the stab in the back that kills you. It's when you turn around and see who's holding the knife."
The tweet was reposted by the Married to Medicine Source blog. Toya Bush-Harris decided to respond in the comment section. She wrote, "You and that social media game…lol #married2med ???? ???? #youlllearn #thehardway @drcontessa @drsswhit."
View this post on Instagram
Mariah Huq's supporters weren't feeling a recent comment made by Toya Bush-Harris.
Some of the blog's followers weren't feeling Toya's response. One person brought up Mariah Huq and accused Toya of betraying her. The person wrote, "You've literally started mess with all of them. You waited until Mariah was gone to backstab her. Oh you did talk about her child 1st season that's right. Almost forgot."
Toya responded to the comment with, "Old fake news ????."
Some of Mariah's fans called her out. They felt Toya's comment was contradictory to the apology she gave Mariah over the incident years ago. 
This isn't the first time Toya has perturbed Mariah's supporters. Some also didn't like the comments she made on Mariah's past Instagram post in which she praised Bubba Wallace's coworkers for speaking up for him when he faced discrimination. She said she wished the "Married to Medicine" cast did the same for her. Toya responded by saying Bubba must have been an amazing co-worker, friend, and neighbor. 
Mariah felt like Toya's comment was shady and insinuated that she wasn't worth defending.
So Toya has been accused of not being a real friend to Mariah. She strongly disagrees with this perspective. However, Heavenly recently accused Toya of being a fake friend to Mariah on social media. 
As fans continue to wait for season 9, it's clear that there definitely won't be a shortage of drama on the upcoming season.