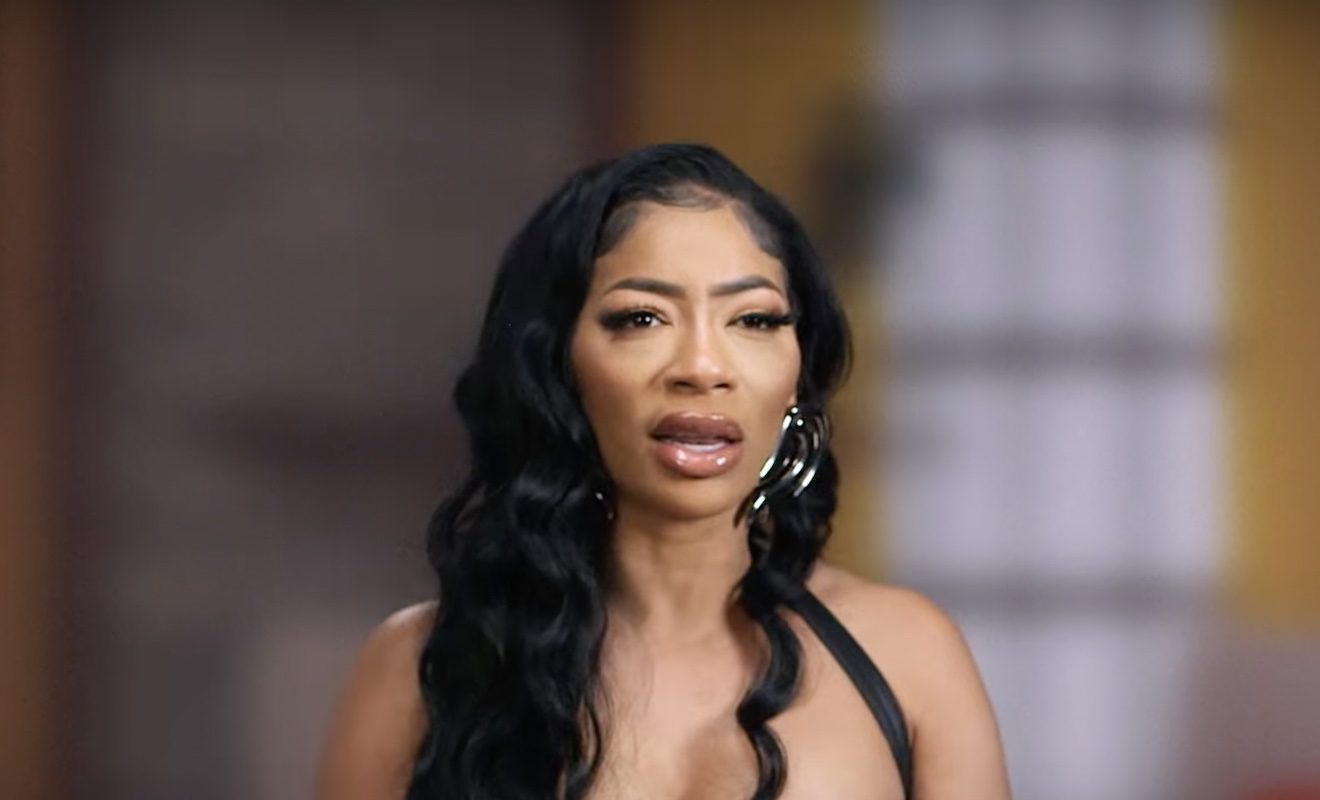 Tommie Lee is no stranger to controversial feuds.
"Love And Hip Hop Atlanta" alum Tommie Lee had some controversial moments occur while she was a main cast member on the show. Some fans may argue that her biggest feud took place with Joseline Hernandez. Back then, Joseline was still very much into Stevie J. Her friendship with Tommie took a turn once Joseline suspected she was flirty with Stevie. At the height of Tommie and Joseline's feud, Joseline filed a restraining order against Tommie. And she accused Tommie of trying to hit her with a car while she was pregnant with Bonnie Bella. The arrest didn't sit well with Tommie.
In fact, Tommie still feels like it was wrong for Joseline to involve the police in their issues. So when she appeared on Zeus Network's "The Conversation" to face off with Akbar V, Tommie snapped when someone played one of Joseline's songs.
Tommie was so angry that she had some words for her team, as well as the producers of the show. After some people began to accuse Tommie of being pressed by Joseline, Tommie explained her actions on social media. And she said that Joseline sent her to jail. So this isn't something she thinks she can ever move on from. But she is still happy Joseline is doing well for herself since moving on from LHHATL.
Tommie Lee returned to Zeus Network.
Well, Tommie has moved on from LHHATL, too. She's starring on the current season of "Baddies West" on Zeus Network. Tommie felt good about being on the show because she is one of the executive producers. So she thought she'd have more power to prevent herself from ending up in messy situations and potentially, incurring more legal problems.
Despite this, Tommie ended up in a physical altercation just one episode in. Fellow "Baddies West" cast member Stunna Girl assaulted Tommie while the ladies were supposed to be doing their photoshoots.
Tommie Lee denied getting beat up on "Baddies West."
Stunna Girl had previously said that she planned to run up on Tommie when she saw her again after things went left between them at the auditions for the show. Stunna clashed with Sukihana. And after they exchanged words, security stepped in to keep things from escalating. While Stunna's back was turned and she was being held by security, Tommie came up from behind and attempted to assault her with a drink.
So when Stunna saw Tommie at the cast photoshoot, she attacked her. Tommie was caught off-guard. She was hit and dragged on the ground before security could make sense of things. Tommie was upset about the attack. And she called out security for not allowing her a chance to defend herself.
Tommie and her fans have described the moment as a sneak attack. Regardless, some people took to social media to say Stunna got the best of Tommie that day. And Tommie hopped on Instagram Story to set the record straight.
She wrote, "Man ****** know ain't Nobody Gone Carry like Me….. Quit ******** wit cha self!!!! #Gunz"
Tommie added, "You can have the upper hand and still go **** dis TOMMIE..the difference is they get the chance and do nun wit it!!!!!! #starstruck"
You can check out a clip of the altercation here.