By: Amanda Anderson-Niles
Keke Palmer may not be too happy about the criticism she's receiving for nabbing the role of Chilli in VH1's upcoming TLC biopic, but it appears that rapper Lil Mama isn't sweating the small stuff one bit. The young female emcee was confirmed for the role of Left Eye recently, and the news was confirmed in one of MC Lyte's recent interviews. When the news got out, the disappointment was made clear all over the social networks. A lot of the disappointment seems to be that some people don't think Lil Mama looks anything like Left Eye. Some have been even harsh enough to say flat-out that they don't feel she's "pretty enough" to play the role.
Keke Palmer is under fire for similar reasons, and stated on her Twitter account that she thinks it's absurd that some people feel an actress must look identical to the person they are portraying in film. She even used Angela Basset as an example, in to which some people on Twitter told her she wasn't as strong of an actress as Angela to even make the comparisons.
Lil Mama is taking an entirely different approach to the criticism, and instead has opted to keep it extremely positive.
She took to her Instagram account to give her "haters" some positive encouragement and posted the following photo: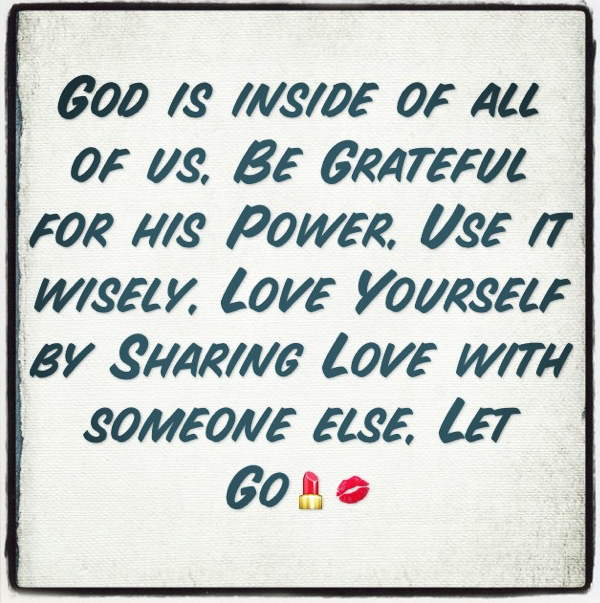 She writes the following caption:
"Stop Stressing yourself and Going Out your way to be Negative. #shakethehate within"
We have to admit, we're proud of Lil Mama for not letting the criticism get under her skin. We do know she has it in her to go off and put people in their place, but she didn't. And that's very grown up of her.
Maybe it's just time to sit back and see what the young ladies chosen for these parts can do on the small screen.