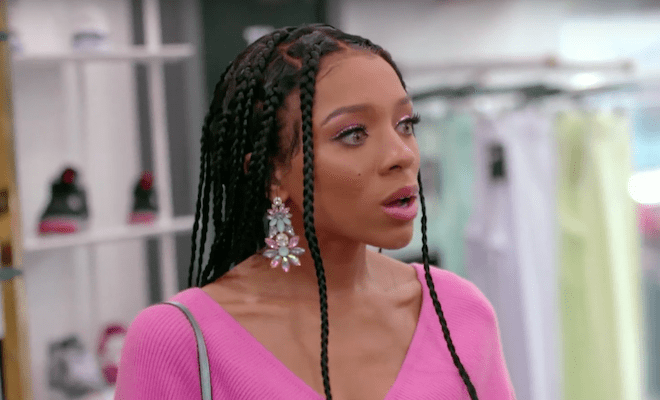 By: Amanda Anderson-Niles
Lil Mama has joined the cast of "Growing Up Hip Hop New York." And it's clear she's still trying to get adjusted. So far, she's had some interesting moments with Angela Simmons and Madina Milana. With Angela, the two women addressed their awkward relationship. A good bit of it was due to never taking the time to get to know each other.
But when it comes to Madina, the issue stems from Lil Mama's recent party. Madina was invited. But she wasn't impressed by the event. She feels Lil Mama did a poor job planning it. When she tried to confront Lil Mama about it, she became frustrated. She also called out Lil Mama on Twitter, too.
Click next for the details.