By: Amanda Anderson-Niles
Rumors have been spreading like wildfire suggesting NeNe Leakes was fired from RHOA and many sources claimed it was because she had gotten on Andy Cohen's bad side. However, Bravo shut that report down in no time but days later NeNe tweeted what appeared to be a hint that she was walking away from the hit reality show.
NeNe appeared at the Bravo 2014 up fronts the other day and that is a pretty good indication that the network is not done with her yet.
The upfronts is usually where the network invites all the biggest stars from all of their shows to attract advertisers. As far as RHOA is concerned, only NeNe and Kandi Burruss were invited.
Of course NeNe wanted to rub that in the face of all her critics on her Instagram account: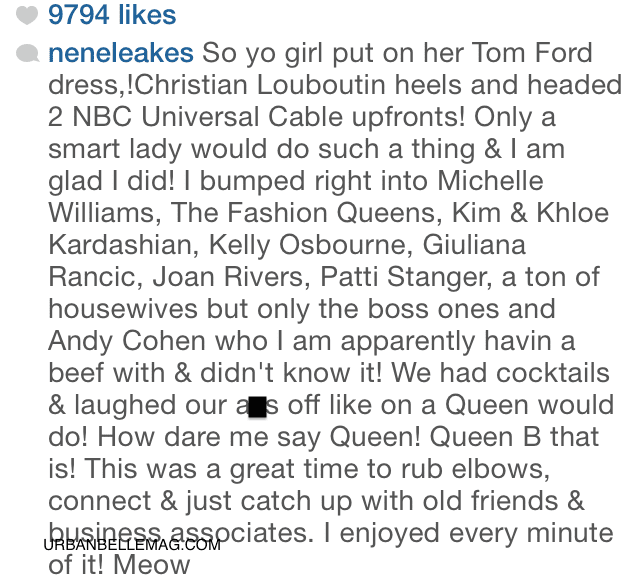 Bravo still hasn't officially confirmed who is returning for season seven, but it appears NeNe Leakes might be safe and word has it she may have even gotten a raise too.