By: Amanda Anderson-Niles
T.I. and Tiny are currently separated and the couple's demise has mainly been playing out on social media for the last several months. Things have gotten so nasty between both that T.I.'s mom actually reached out to Tiny on her Instagram account and begged her to call her estranged husband to start working out their issues.
In the meantime, T.I. has now been taking shots at Tiny in his interviews and now he may be taking subtle jabs in his new music too.
In his new track, "No Mediocre," T.I. actually raps the following lyric:
"Out here trying to find some one that's better than my last though"
In the track which features Iggy Azalea, T.I. raps about how women have to be dimes for him to bed.
Interestingly enough, one person has already called T.I. out about his new track. Rapper Azealia Banks posted the following tweet before deleting it: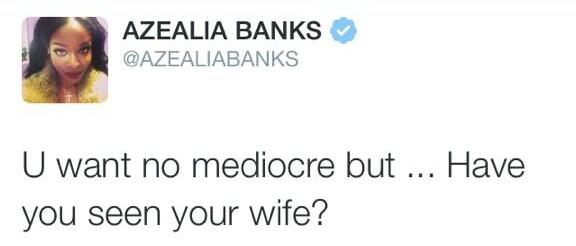 Messy.