By: Amanda Anderson-Niles
Drake and Tyga are currently at odds and the beef was made public thanks to a recent interview Tyga did with Vibe in which he called the Canadian rapper fake.
It's clear by recent social media activities that the drama is far from being over anytime soon, but now it looks as if "Love and Hip Hop Hollywood" star Ray J is hoping he can get a little attention from the controversy by inserting himself into a situation that has nothing to do with him.
Amid the Tyga/Drake beef, and Tyrese's recent controversy, Ray J tweeted the following (screenshot obtained by The Shade Room, read tweets from bottom to top):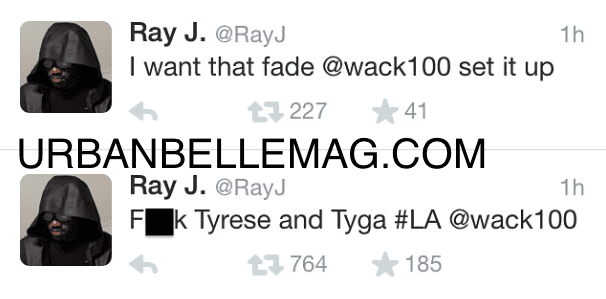 Ray J has since deleted the tweets.