By: Amanda Anderson-Niles
The internet was buzzing the other day when Nicki Minaj dropped her new track "Only" amid anticipation for her upcoming studio album "Pink Print," and people were talking because in the song Drake and Lil Wayne threw some shade at Nicki's on and off boo Safaree Samuels.
In the song, Drake made it clear he hasn't slept with Nicki but he will be first in line to do so when she leaves Safaree, while Lil Wayne rapped that Safaree doesn't know how to handle Nicki in the bedroom.
While it was reported about a week ago that Nicki and Safaree are currently on the outs, he still made it clear on social media that he's unfazed by the track because he was actually there when it was recorded (screenshot obtained by Baller Alert):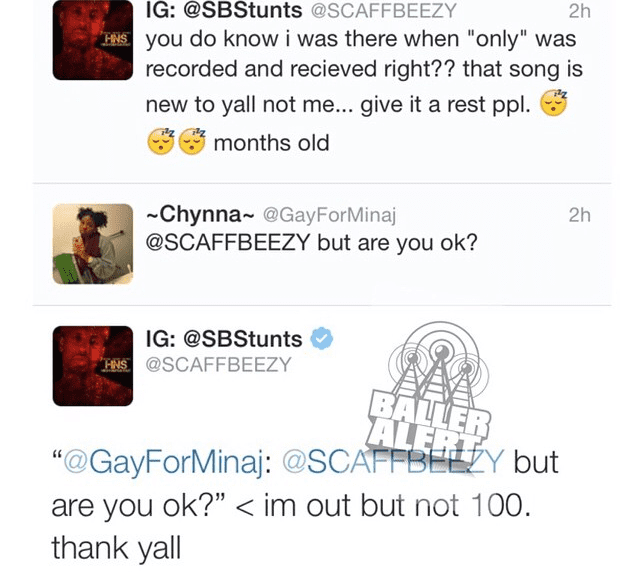 Nicki's fans are also claiming that Safaree and the rapper are back on, and he is still recovering from a recent motorcycle accident.