By: Amanda Anderson-Niles
Rapper Iggy Azalea and Azealia Banks probably will never be on good terms, especially since Azealia keeps taking shots at Iggy when she feels like it on her social media accounts.
With the country currently divided on the Ferguson situation and confirmation that the cop who killed Eric Garner won't be facing charges, Azealia is feeling some kind of way about whites coming into Hip Hop and dominating while staying silent on black issues.
So she once again went after Iggy, T.I. and even defended once foe Nicki Minaj (read tweets from bottom to top):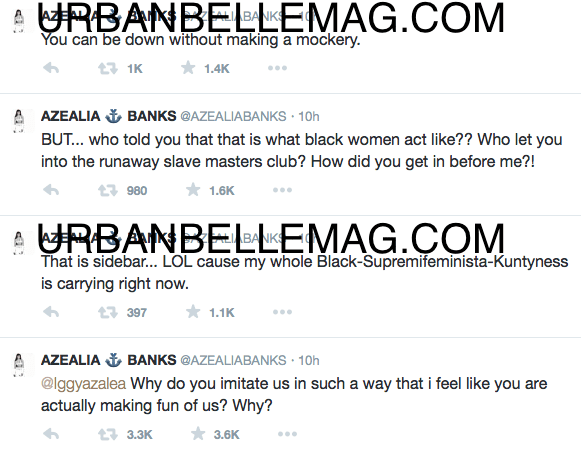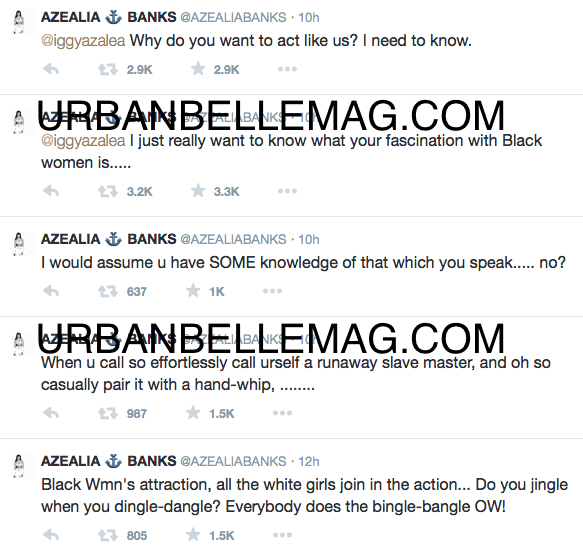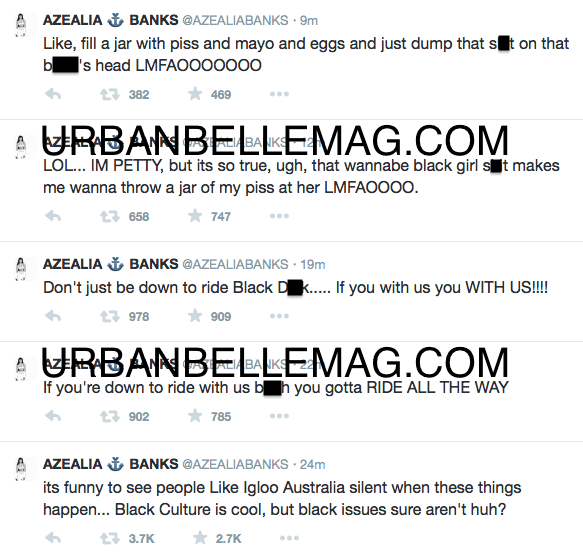 In related news, Azealia's studio album, "Broke with Expensive Taste," is receiving high marks from music critics.