By: Amanda Anderson-Niles
Nicki Minaj and her on and off boyfriend of over a decade Safaree Samuels are currently back on the outs, but sources close to Nicki claim it's really over this time because the rapper is just accepting Safaree can't handle her monster success in the music industry.
Now with reports suggesting Nicki has already moved on to rapper Meek Mill, Safaree decided to break his silence and clear up some rumors.
In a series of tweets, he claims the breakup wasn't over cheating and things soured because people just grow apart. He also seemingly shaded Nicki's alleged new romance with Meek too hinting it's only for attention (read tweets from bottom to top):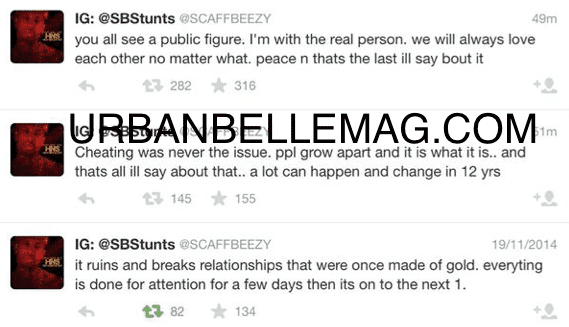 SB also posted the following to Instagram recently:
Safaree has since deleted his Twitter account.