By: Amanda Anderson-Niles
Scorned lovers and social media just don't mix. Nicki Minaj and Safaree Samuels ended their on and off again twelve-year relationship months ago, but the wounds are still fresh for both.
Nicki even broke down in a recent interview while discussing the split, and Safaree has made it clear on his Twitter account that he's still hurting about their ending.
Apparently some more dirt took place because Nicki blasted SB on Twitter and accused him of trying to blackmail her. She tweets (read tweets from bottom to top):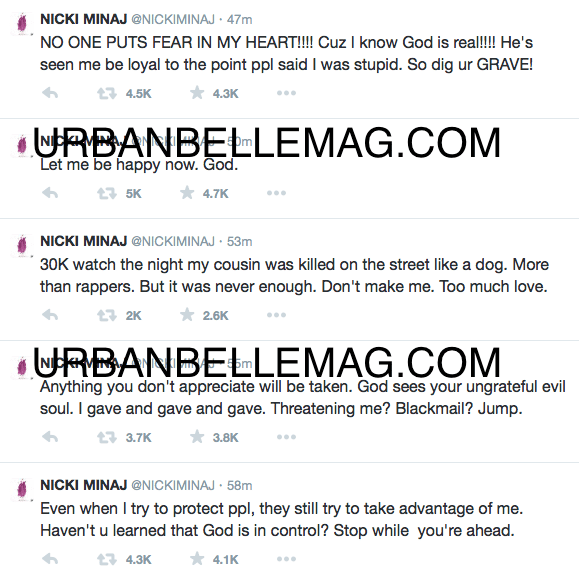 Nicki's mom even had some words for Safaree too (read tweets from top to bottom):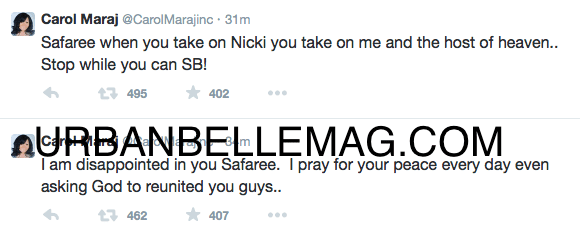 Safaree responded (read tweets from bottom to top):
In related news, Nicki just dropped a short film for her new album. Check it out below: