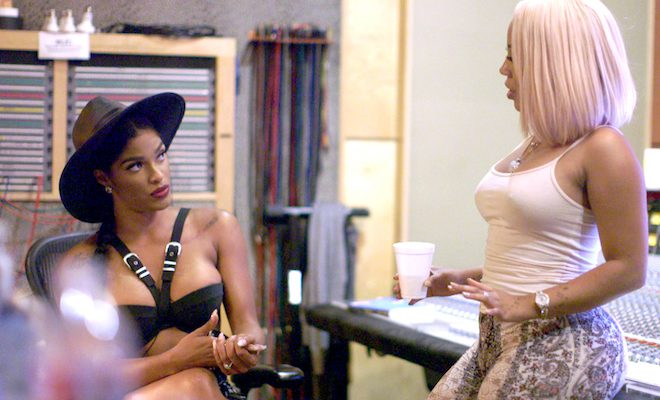 By: Amanda Anderson-Niles
Joseline Hernandez's ongoing feud with Mona Scott Young has resulted in a few casualties.
The Puerto Rican Princess has now quit the show, and it looks like the chances of her returning are very slim.
Then of course her friendship with K. Michelle is over, thanks to K. seemingly siding with Mona in a recent video filmed by Shekinah Anderson.
As we recently reported, in the video which was filmed at K. Michelle's Puff & Petals Lounge, K. Michelle explained how Mona helped her start her career.
We already told you we felt it was a bit hypocritical for K. to involve herself in Mona and Joseline's feud when she has expressed the same grievances about Mona in the past.
And since K. also claimed Joseline and Karlie Redd were the only people she considered friends from "Love and Hip Hop Atlanta," it was surprising to many that K. would even get involved in the first place.
Joseline made it clear on Instagram that she wasn't happy about the video, but things got really ugly on Instagram last night for the former friends.
Click next for the details.