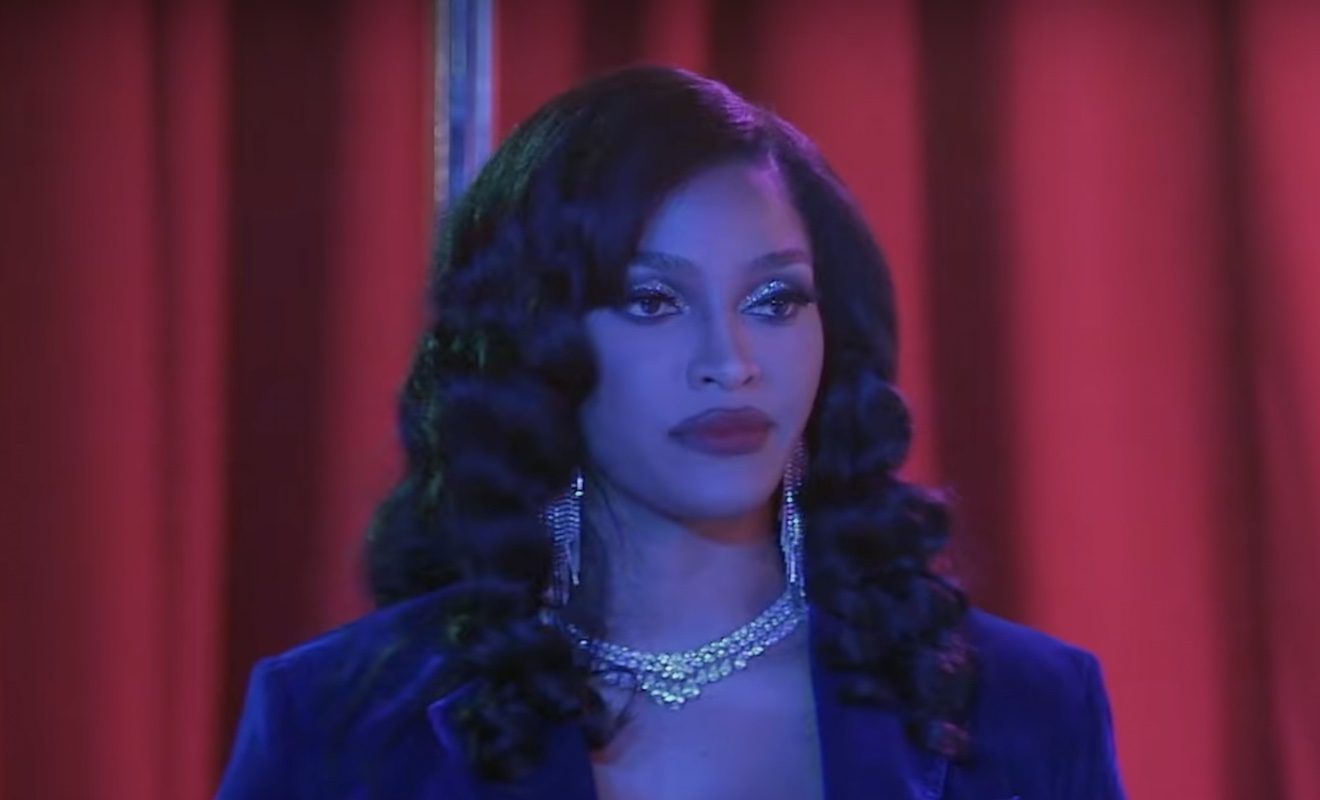 Joseline Hernandez's reunion behavior was one of the most talked about LHHATL moments.
"Love And Hip Hop Atlanta" alum Joseline Hernandez had a lot of controversial moments unfold while she was on the show. Of course, Joseline's love triangle with Stevie J and Mimi Faust is how many fans came to know her. However, it would be a very chaotic reunion moment that most remember much more. At the time, Stevie and Benzino were clashing a lot which led to Joseline and Benzino's ex Althea Heart not seeing eye to eye either. So once Benzino and Stevie exchanged words, Stevie and Joseline proceeded to make the beef physical. And Joseline assaulted Althea while Stevie pounced on Benzino.
Joseline didn't stop there. She also ran up on Tammy Rivera as well. And this led to Deb Antney getting involved to get Joseline off of Tammy. Plus, she attacked Mimi backstage as well.
Unsurprisingly, the moment instantly became a hot topic on social media. But it's the comments the other cast members made that really made the moment even more memorable. They were outraged by Joseline and Stevie's actions. And they also accused both of being on drugs.
Stevie and Joseline were both booted from the reunion after the chaos kicked off. And while the backlash was thick, Stevie still believes that he and Joseline really gave the show its spark back then.
Joseline Hernandez made a very personal revelation during a performance.
Well, Joseline has since moved on to Zeus Network. And her show, "Joseline's Cabaret" is one of the streaming platform's most popular shows. While Joseline has been criticized for her actions over at Zeus, she's got people's attention on social media recently with some good news.
During a recent performance, Joseline told the crowd that she was very emotional because she was performing sober.
"The reason why I'm so emotional is cause this is my first time that I've ever performed without any *******, without any pills."
View this post on Instagram