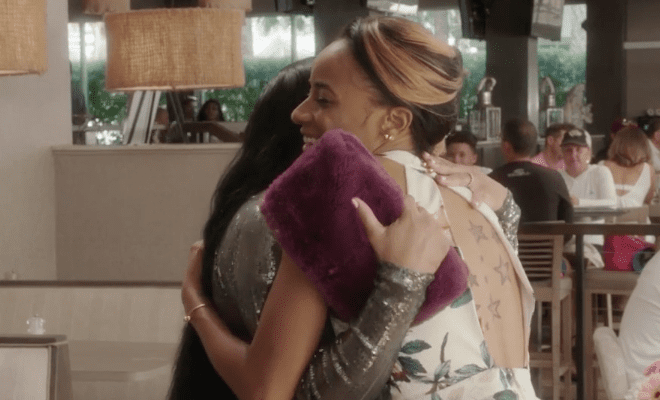 By: A.J. Niles
On the latest episode of "Baller Wives," plenty of confrontations occurred.
First, Kijafa's friend Carmena throws a drink into Stacey's face. Next, newcomers Crystal and Emmaly sling accusations back and forth.
Lastly, Miko and Aja try to hash things out about their kids who are friends and attend the same school. However, Miko feels very strongly that Aja's husband Channing Crowder got her fired from a radio station.
Here is the recap for, "Episode 2."
Click next for the details.