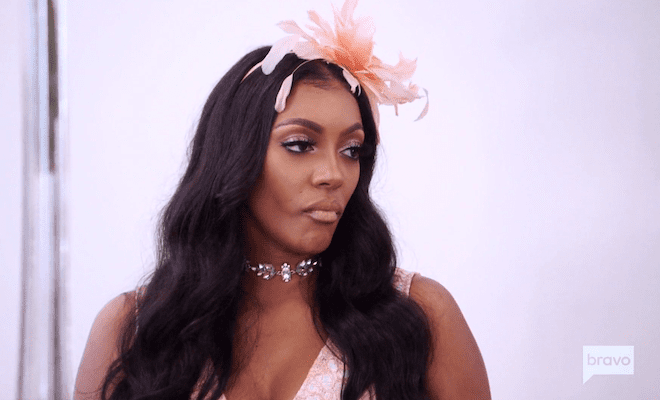 By: Amanda Anderson-Niles
On last night's episode of "Real Housewives of Atlanta," Shamea and Porsha clashed over Porsha confirming she would not be attending Shamea's wedding.
After Shamea confronts Porsha about this in front of Kandi and Carmon, it leaves a sour taste in Porsha's mouth.
Kenya breaks down in tears after her new husband Marc express his discontent in being a topic on the blogs.
Sheree visits her life coach and gets a difficult homework assignment.
And Cynthia's first date since her split from Peter puts some things in perspective.
Here's a recap of "Say Yes to Distress."
Click next for the details.