On the current season of "Real Housewives of Atlanta," NeNe Leakes has made it clear that she does not want to be asked about Sheree Whitfield's prison boo Tyrone Gilliams.
NeNe knew Tyrone first, but she does not like to describe their past relationship.
However, she did tell Kandi Burruss that they never dated.
Since NeNe has been getting testy with people for asking her about Tyrone, Sheree is starting to think there is more to the story.
So NeNe took to Twitter to seemingly attempt to get under Sheree's skin.
She tweeted the following hours ago (read tweets from bottom to top):
Of course Sheree responded with some shade: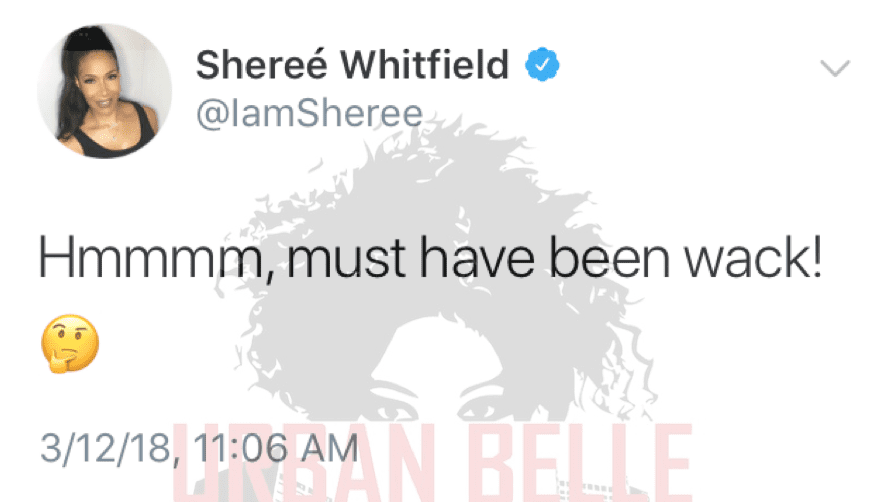 In related news, Kenya Moore has been clapping back on social media as well.
She decided not to go to Barcelona with the rest of the girls, but checked a follower after they suggested the show is better without her:
And although Kenya has been absent due to her choice not to go on the trip, Marlo Hampton hinted that she may be getting even more screen time.
Apparently Marlo has been filming for green screen interviews:
Marlo has been wanting a peach for years now, so her first green screen interview is defntely a good sign for her future on the hit reality show.
What are your thoughts? Are you here for more Marlo? And can Sheree and NeNe ever be friendly again? Leave your thoughts below.