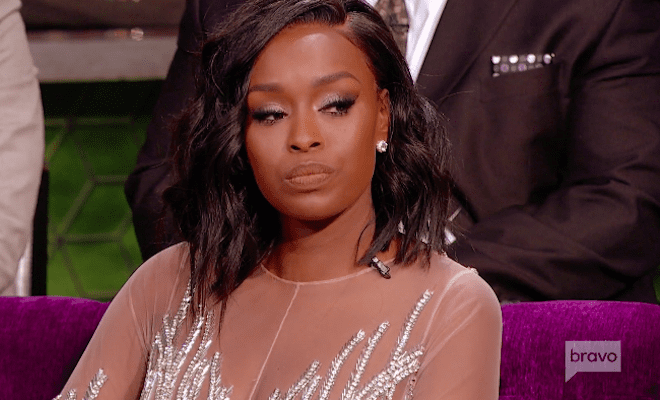 By: Amanda Anderson-Niles
On last night's episode of "Married to Medicine," the couples gave updates on their marriages.
Dr. Simone revealed just what made her pull the trigger on divorcing Cecil after ten years of problems. And when Toya tried to get answers on if they could still work things out, Simone snapped.
Dr. Jackie actually called off her divorce from Curtis.
And Quad and Gregory reveal that their problems are much deeper than many suspected.
This results in the couple dropping a bomb.
Here's a recap of "Reunion Part 2."
Click next for the details.