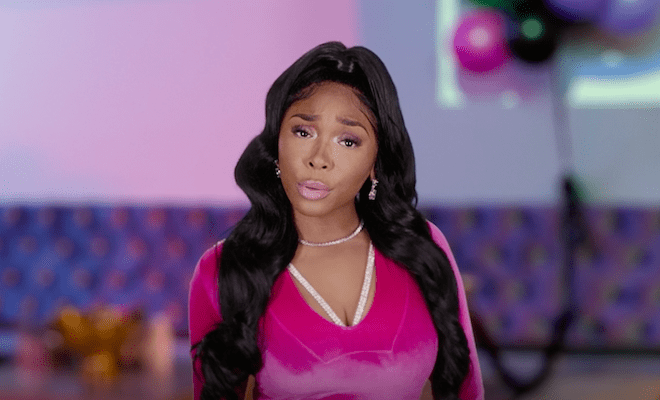 By: Amanda Anderson-Niles
On last night's episode of "Love and Hip Hop Atlanta," Sierra and Keely finally come face to face.
After Keely introduces her friend Dej to the group as Shooter's girlfriend, Sierra goes upside Keely's head with her purse.
Tokyo ends her relationship with Tobias after he goes out to eat with an ex girlfriend.
Lil Scrappy and Bambi confirm that they have a baby on the way, much to Momma Dee's delight.
Botchey and Bleu have a sit down about Keely, and Botchey then confronts Keely for not telling him Bleu is her baby daddy.
Here's a recap of "Tokyo Insanity."
Click next for the details.