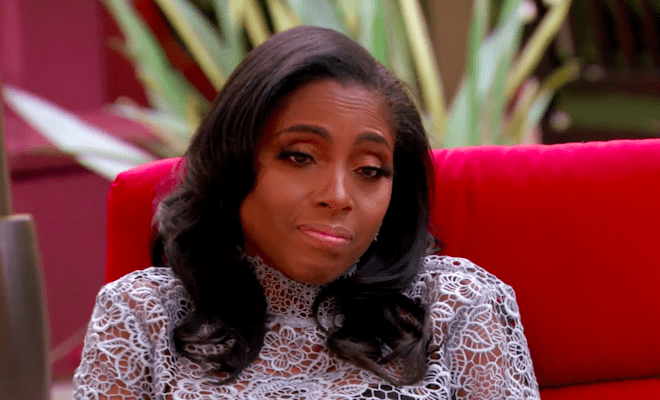 The women of "Married to Medicine" aren't the only ones who have opinions on Quad's actions on the current season.
Fans of the show already know that Quad filed for divorce from Gregory.
She cites infidelity as the reason, but Dr. G has denied the accusations on the show and in a recent interview.
Regardless, most of the women of "Married to Medicine" have a bone to pick with Quad over the fact that she keeps skipping out on hanging out with them.
Yet, Quad has been seen on the show still finding time to hang out with the other women on "Sister Circle."
It's made some of the ladies feel like Quad dumped her old friends for new friends on her talk show.
Apparently the women of "Sister Circle" don't appreciate that prospective.
During a segment of the show called "Fostering Friendships," they made it very clear. They dedicated the whole segment to responding to the women of #M2M.
Here's what Rashan Ali had to say:
I was always under this mantra, 'No new friends.' But I've gained new friends because I'm a grown woman.

I love and I love hard. And I'm open to new friendships. And that is okay. And nothing should be wrong with that…I'm a grown, I just want to say that word one more time…I'm so grown. I don't care about what people think.
Quad:
First of all, you're not my new friends. We've always known each other. Now has our relationships gotten stronger since the show? Yes indeed. We spend every single day together. On and off the camera.
Selena quickly added:
What else gon happen?
Right after Selena's add-on, Quad made this point:
It doesn't mean I don't love my other friends. I love all my friends the same.
She went on to say that she will always be there for all of her friends, including the women of "Married to Medicine," if they call her for anything.
Rashan then added:
Nothing should be wrong with that. That's what baffles me.
Selena then stated that none of the women on "Sister Circle" have any beef with the women on #M2M:
Now do we like it when you're sad and unhappy? No, because we love you. That doesn't mean we are upset or hate anyone else.

And real friends don't get upset when you don't call them. I have friends that I haven't talked to in a month and I can pick up the phone like, 'Yeah girl, what you doing?'

Real friends don't hold you accountable or hold anything against you. They alright with you moving whatever way.
Trina then said that no one should be upset with Quad not wanting to talk:
Respect each other's space. You know, your real friends will understand, 'You know what, she's going through a moment right now.' Guess what, if you want me, I'm here for you when you're ready.
You can watch the video below.