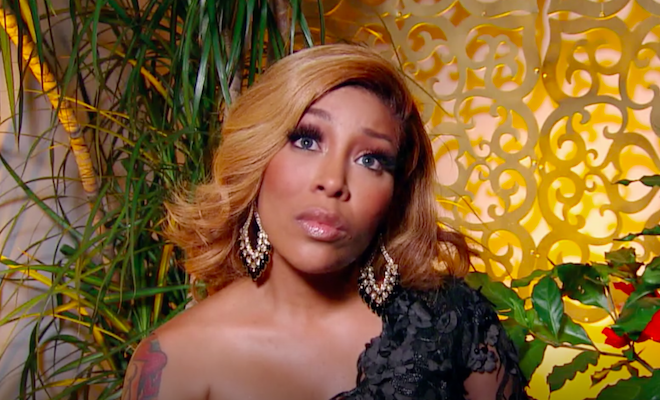 By: Amanda Anderson-Niles
Last night the first part of the reunion for season 5 of "Love and Hip Hop Hollywood" aired and there was plenty of drama.
A pregnant Lyrica Anderson clashed with multiple people.
She had some heated exchanges with K. Michelle, Moniece Slaughter and A1's mother Pam.
Of course, there was also another showdown between Pam and Lyrica G. Pam seems to feel like A1 treats Lyrica G. better than his own mother.
The couple also reveals the DNA test results.
K. Michelle goes off on Roccstar after he has some words for Moniece.
And Bridget tries to call out Akbar but has to deal with the wrath of Sade as a result.
Here's a recap of "Reunion – Part 1."
Click next for the details.