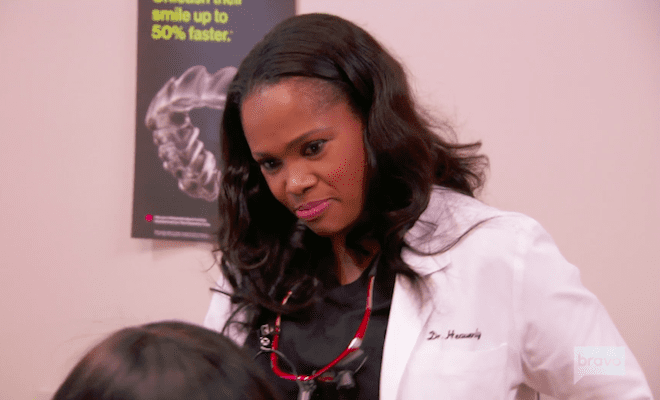 By: Amanda Anderson-Niles
"Married To Medicine" star Dr. Heavenly Kimes has been at war with Mariah Huq for seasons now. But fans of the hit reality show can admit things may have gone way too far at this point.
In fact, Heavenly's feud with Mariah has now caused her to clash with her other cast mates.
A couple of days ago, she got into a Twitter beef with Cecil Whitmore.
And it's all because he told a fan of the show that he's Team Mariah over the "yo momma" clap backs from Heavenly.
But not only is Heavenly refusing to back down from going after Miss Lucy but she's found new targets in Mariah's children.
Click next for the details.