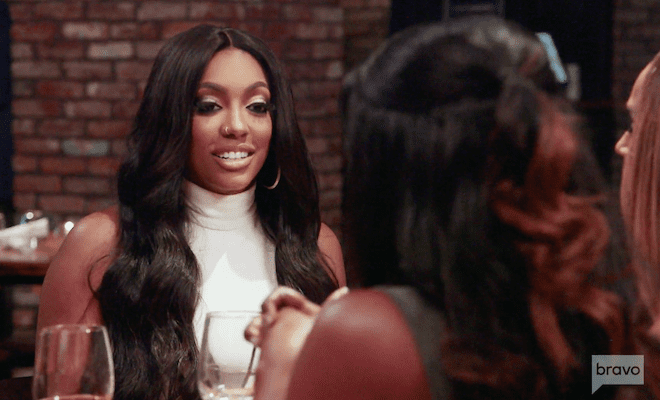 By: Amanda Anderson-Niles
On last night's episode of "Real Housewives of Atlanta," the things that Kandi said about Dennis have made it back to Porsha.
Apparently NeNe spills the tea after Kandi shares what she's heard with the other women.
Of course the tea upsets Posha and she confronts Kandi about it.
Eva clashes with her mother over wedding guests. And dress shopping is just as stressful.
Ronnie tells Shamari that she may have shared too much information about their marriage to the group.
Gregg gets more bad news about his health.
And Cynthia has a new business in mind.
Here's a recap of "Tatted Tales."
Click next for the details.