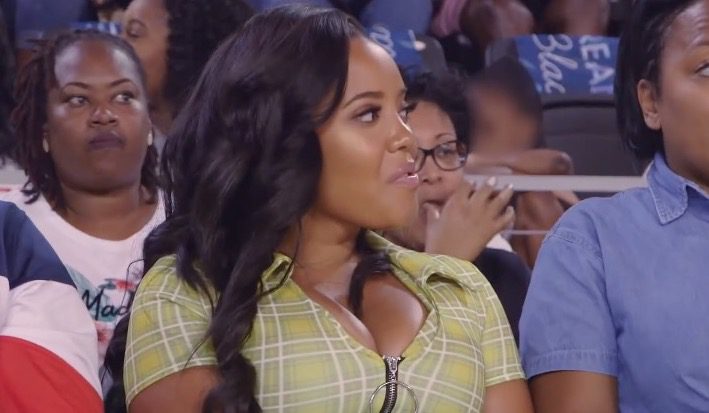 Angela Simmons and Briana Latrise highlight the season 4 trailer of "Growing Up Hip Hop," which premieres in January.
During the trailer, it's clearly shown why they're the highlights. With Briana firstly, she is seen having enough with producers.
As reported earlier this year, events at her birthday party completely rubbed her the wrong way. It culminated with her throwing a drink in Lil Easy E's face and walking off angry at producers. It appears she took advice received from Dame Dash and quit.
Next, as Bow Wow and Romeo seemingly battle it out on a basketball court for the affection of Angela Simmons, Angela gets blindsided with terrible news.
Cameras were rolling when Angela learned of the shooting of her son's father. At the end of the trailer, Angela breaks down crying as she's talking about her son losing his father. Of course, Romeo's there to offer his condolences.
Check out the trailer below.