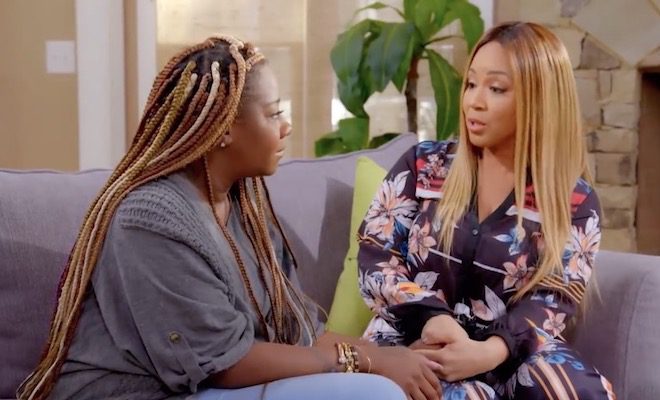 By: A.J. Niles
On last night's mid-season finale of "Fix My Life," "Sunday's Best" winner Le'Andria Johnson faces her truth.
With help from fellow gospel artists Erica Campbell and Kirk Franklin, Le'Andria feels supported enough to accept Phil and Iyanla's ultimatums.
Meanwhile, Le'Andria's booking agent Robert gets checked by Iyanla after Le'Andria shows up for filming rather late. Iyanla also encourages Le'Andria to fire Robert who she feels was just eating off Le'Andria's name, not helping her with her addiction.
Here's the recap for, "Bad Girl of Gospel, Part 2."
Click next for the details.