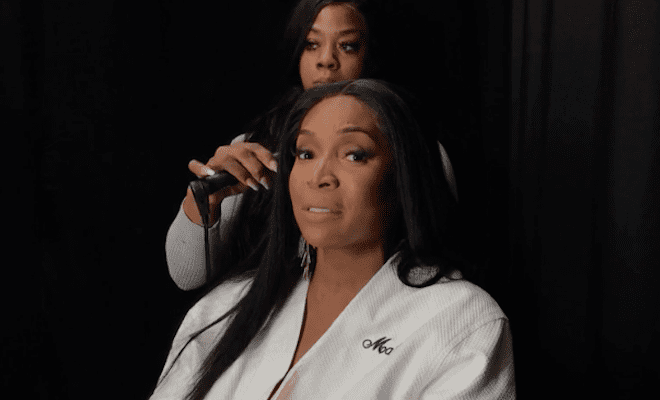 Shamari isn't a fan of Marlo.
Marlo has been vocal on her issues with Shamari's fashion, but Shamari's breaking point was when Marlo said Shamari has a drinking problem.
After Shamari denied this, she then said that Marlo can't understand a mother and wife wanting a drink because she's a single woman.
However, Marlo seems to think Shamari's main issue is she's not happy in her marriage to Ronnie.
While preparing to film the reunion backstage, here's what Marlo had to say when she was asked who she's good with going into the reunion:
Oh my gosh, I'm on good terms with all these ladies. They all love me even the ones who pretend they don't like me like the bad fashion ones. The unhappy ones. The unhappily married ones. The throwback Thursday ones…the sunflowers.
Check out the video below.