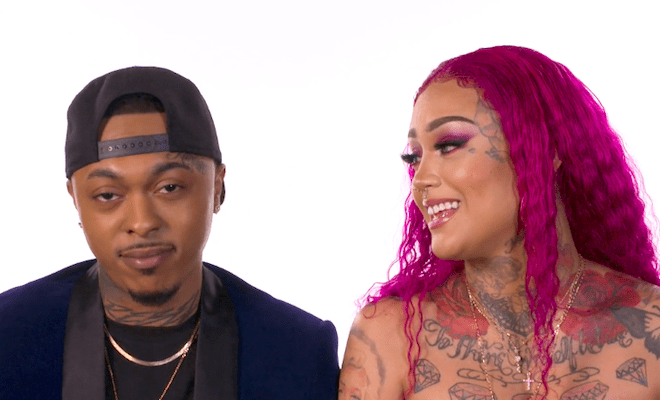 By: Amanda Anderson-Niles
"Black Ink Crew" couple Donna and Alex are getting plenty of support amid their beef with Cease and Teddy.
To refresh your memory, Cease and Teddy jumped Alex after Cease had a war of words with Donna.
As a result of the altercation, Alex is dealing with a back injury.
He has now filed a lawsuit and many viewers are rooting him on.
However, many viewers weren't so supportive of Alex and Donna's infamous public bathroom video.
The couple responds to the backlash in a recent sit down with VH1.
Click next for the details.