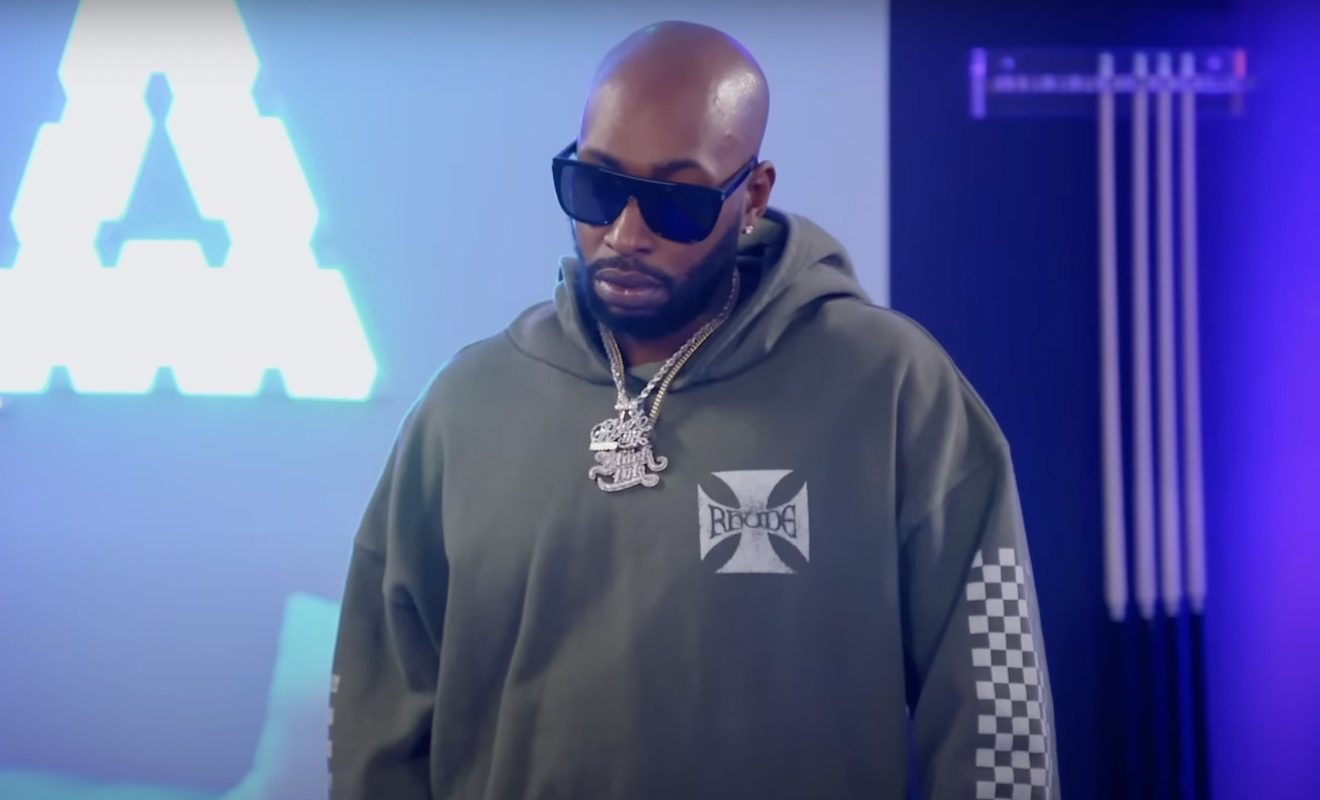 Ceaser's departure from "Black Ink Crew" has resulted in broken friendships.
"Black Ink Crew" fans have a lot to say about the season finale. Puma and Teddy spent the second half of the season attempting to preserve the legacy of Black Ink. Ceaser was fired from the show after footage of him allegedly abusing a dog went viral on social media. So they decided the best way to move forward was by opening up their own shop, Black Ink Harlem. In order to find new artists, they selected a group to compete for a spot. In the end, four were chosen (Made Rich, Miracle, Jahnova, and Santana). But as Puma and Teddy celebrated the relaunch with their new team in their new shop, Spyder appeared with an envelope.
He told them that he was there on behalf of Ceaser. And Ceaser asked him to hand over a cease and desist letter. According to Spyder, Ceaser said that Teddy and Puma did not get his permission to open another Black Ink. However, Teddy said that he actually did receive approval from Ceaser about opening the new location with Puma. He suspected that Ceaser changed his mind to be petty.
Regardless, Puma said he will not be backing down to Ceaser. He plans to fight Ceaser on the matter to preserve the legacy of Black Ink.
Some fans think Ceaser is being unfair.
Well, Ceaser doesn't appear to have any regrets about how he handled the situation. In fact, he took to Instagram to be messy. He posted a clip of him and Spyder reenacting a scene from "Malibu's Most Wanted."
In the caption, Ceaser wrote, "When you send your SHOOTER to clear the room 💯 #ceaserblackink #blackinkmogul #iamnetwork."
View this post on Instagram
While some fans laughed at the reference, some of Ceaser's followers weren't feeling his actions towards Teddy and Puma. And they think he's being irrational.
One person wrote, "Put ur pride down…let the team carry the legacy y'all built.. I mean u ****** up the brand it's crazy u sayin protect the brand. I hope this a publicity stunt."
Another Instagram user wrote, "Misery loves company .. like what y'all did was childish … sometimes you need to look in the mirror to see what caused you not to be on the show anymore and leaving everyone else with what's next for them …smh."