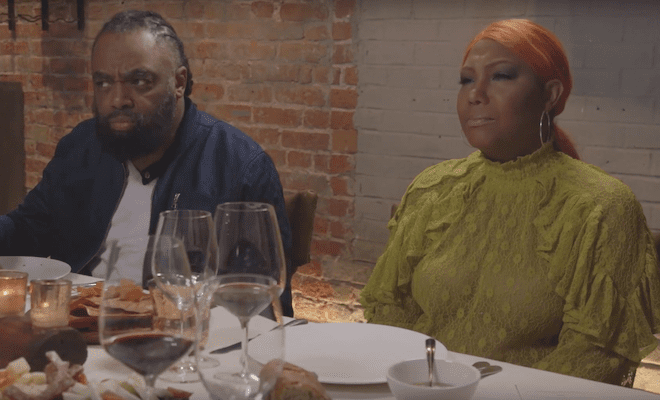 By: Amanda Anderson-Niles
On the season finale of "Braxton Family Values," Traci went off on Tamar and Towanda.
Traci's issues with Tamar are ongoing. She feels like Tamar constantly disrespects her and her husband Kevin.
When it comes to Towanda, Traci didn't like some things Towanda's boyfriend Sean did.
He tried to get all the sisters to hash things out.
And it fell apart pretty fast.
In a deleted scene from the season, Traci had an awkward conversation with Sean and Towanda.
Click next for the details.