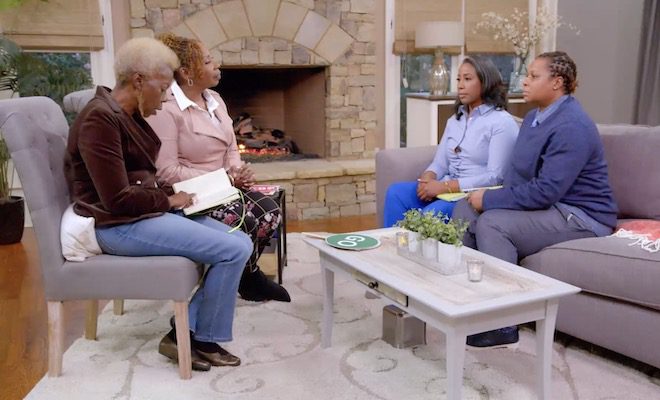 By: A.J. Niles
On tonight's "Fix My Life," Iyanla works with a couple and mom who is definitely overstepping her boundaries.
Iyanla learns that one of the women's mother suffered from a serious drug alcohol addiction. However, the mother's adamant the couple, who are lesbians, are living in sin. Iyanla works to get the mom to see she is the actual source of the tension.
Here's the recap for, "Mother Doesn't Know Best."
Click next for the details.