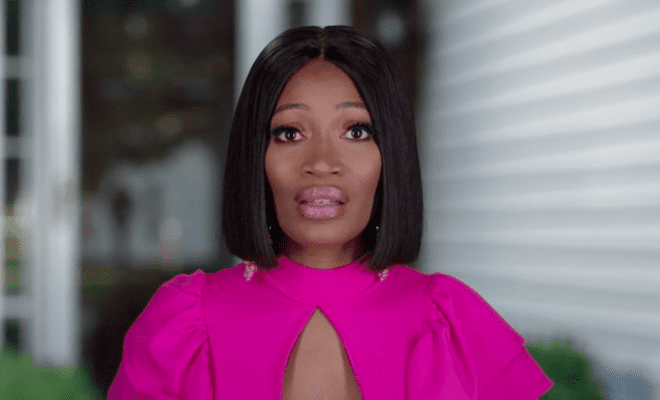 By: Amanda Anderson-Niles
On the latest episode of "Love And Hip Hop Atlanta," the tension only worsens between Erica, Scrappy and Bambi.
Apparently, Bambi's mother Cece causes drama at Emani's birthday party.
However, Scrappy holds Momma Dee and Erica's mother Mignon responsible.
Regardless, the commotion brings Emani to tears.
Joc reaches his breaking point when it comes to the rumors. He erupts as he attempts to find out the source.
And Pooh and Karlie's daughters clash as the beef worsens.
Here's a recap of "Put It On Your Mama."
Click next for the details.