The fallout continues on the upcoming episode of "Basketball Wives."
As the women continue to process Ogom "OG" Chijindu's revelation, more division is underway.
Tami Roman wasn't around when everything went down.
She meets with Jackie Christie and OG to get the details.
OG feels like she's the true victim and she didn't attack Kristen.
Instead, she feels like Kristen attacked her.
She breaks down in tears and says the group doesn't care about her feelings.
Tami says that she would have had OG's back if she was there. At that moment, Tami then turns on Jackie.
She asks Jackie who was wrong in the situation. Jackie says that no one was really wrong because OG and Kristen were going at each other.
Tami then says Jackie should have had OG's back. OG agrees that Jackie could have done more at the moment.
Then Tami says that Jackie is fake.
This didn't sit well with Jackie. In a green screen interview, Jackie says Tami can't call anyone fake when she's been conveniently missing in action.
Interestingly enough, Tami and Jackie are no longer following each other on Instagram.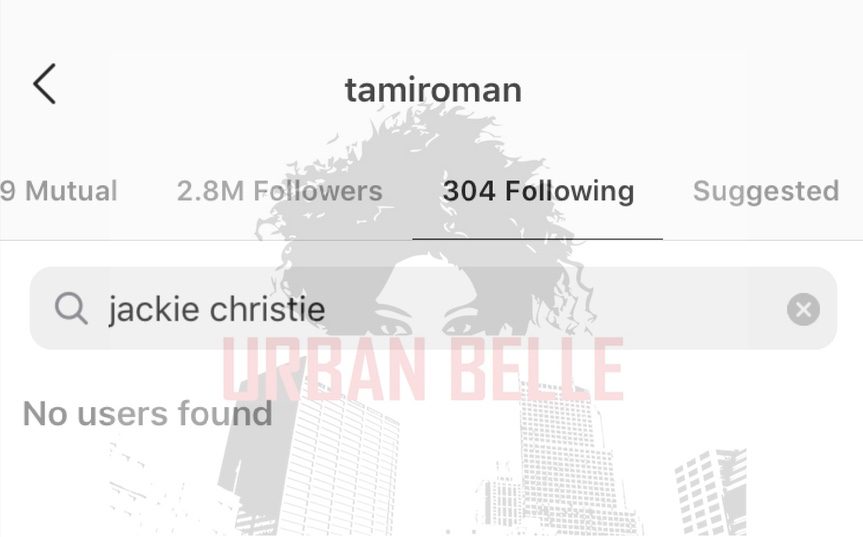 Check out the preview below.