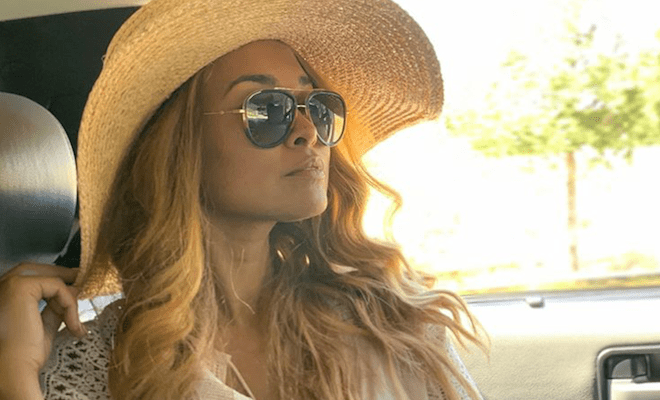 Ashley Darby may now have another foe.
She's had her hands full with Candiace Dillard. Their beef has even spilled onto Twitter.
And unfortunately for Candiace, her beef with Ashley is now affecting her friendship with Monique Samuels.
Ashley is also not in the best place with Karen Huger.
After Ashley had plenty to say about Ray Huger's tax issues, Karen won't let her forget that amid Michael Darby's legal issues.
But now Ashley has set off Katie Rost.
During the After Show, Ashley and the others discussed Katie's hoedown.
Plenty of drama took place at the event.
Before they could all get into it, Ashley threw some shade at Katie's farm.
Here's what Ashley had to say:
I thought it was actually like pretty fun. I had never seen Katie's farm. And then we get there and it's a little on the scruffy side, to say the least.
You can check out the video below.
Katie didn't appreciate this. So she dragged Ashley on Instagram.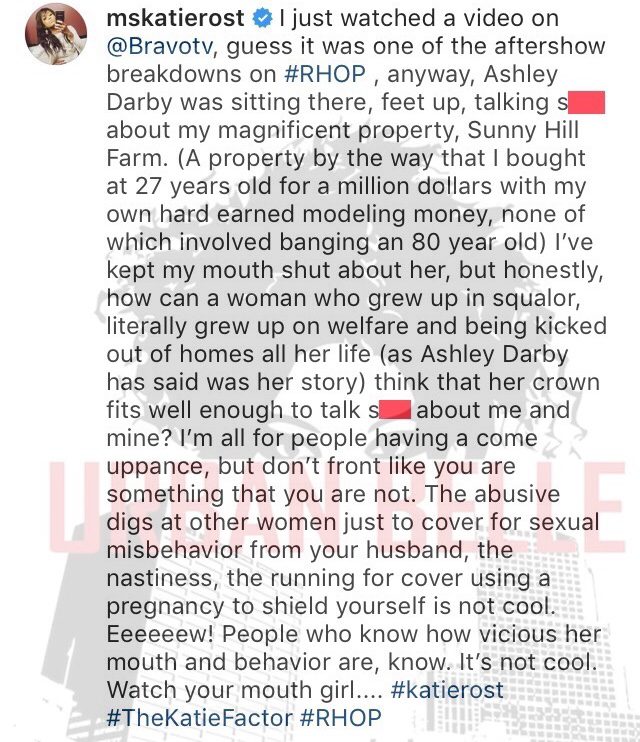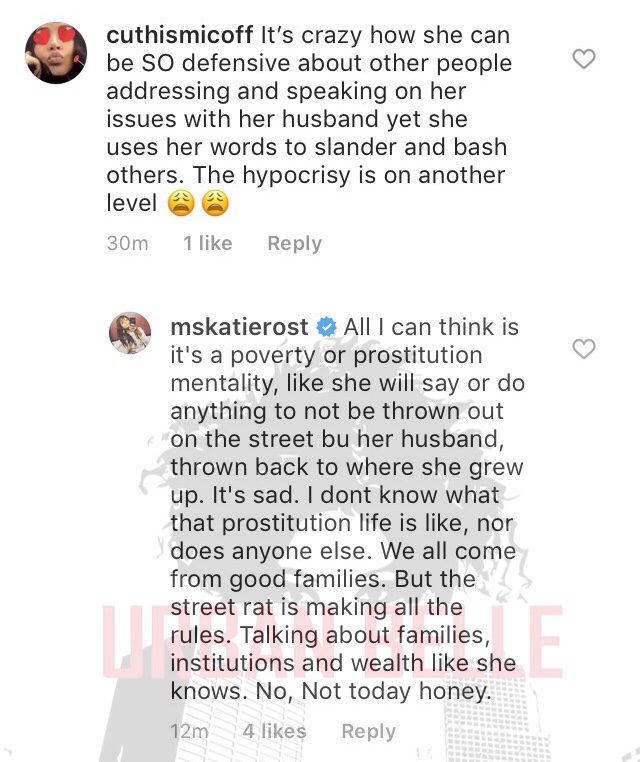 UPDATE: Ashley has responded. And she plans on getting even at the reunion.