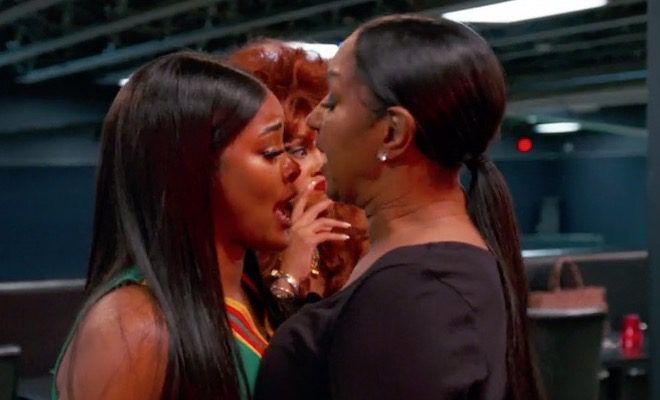 By: A.J. Niles
Tonight's episode of "Basketball Wives" appears to be the most explosive episode of the season. Jennifer's name is once again thrown into the mix as an originator of a rumor involving Malaysia.
Jackie lets Evelyn and others know of a messy rumor, and a game of telephone ensues. Firstly, Jackie reveals she heard the rumor from someone in Atlanta, claiming Jennifer originated the rumor.
Meanwhile, Kristen decides to throw a 90s themed skate party and everyone's invited. Next, Tami confronts Feby about words said about her rapping abilities. Then, OG confronts CeCe for things CeCe said two years ago.
Lastly, when Malaysia hears of the rumor, she confronts Jackie in a rather intense confrontation at Kristen's party.
Here's the recap for "Episode 9."
Click next for the details.